The Scripps National Spelling Bee finals are scheduled for July 8 and an Ashburn teen will be among the competitors. And this morning, she woke up to find herself featured in the New York Times, including a photo of her on the paper's website homepage.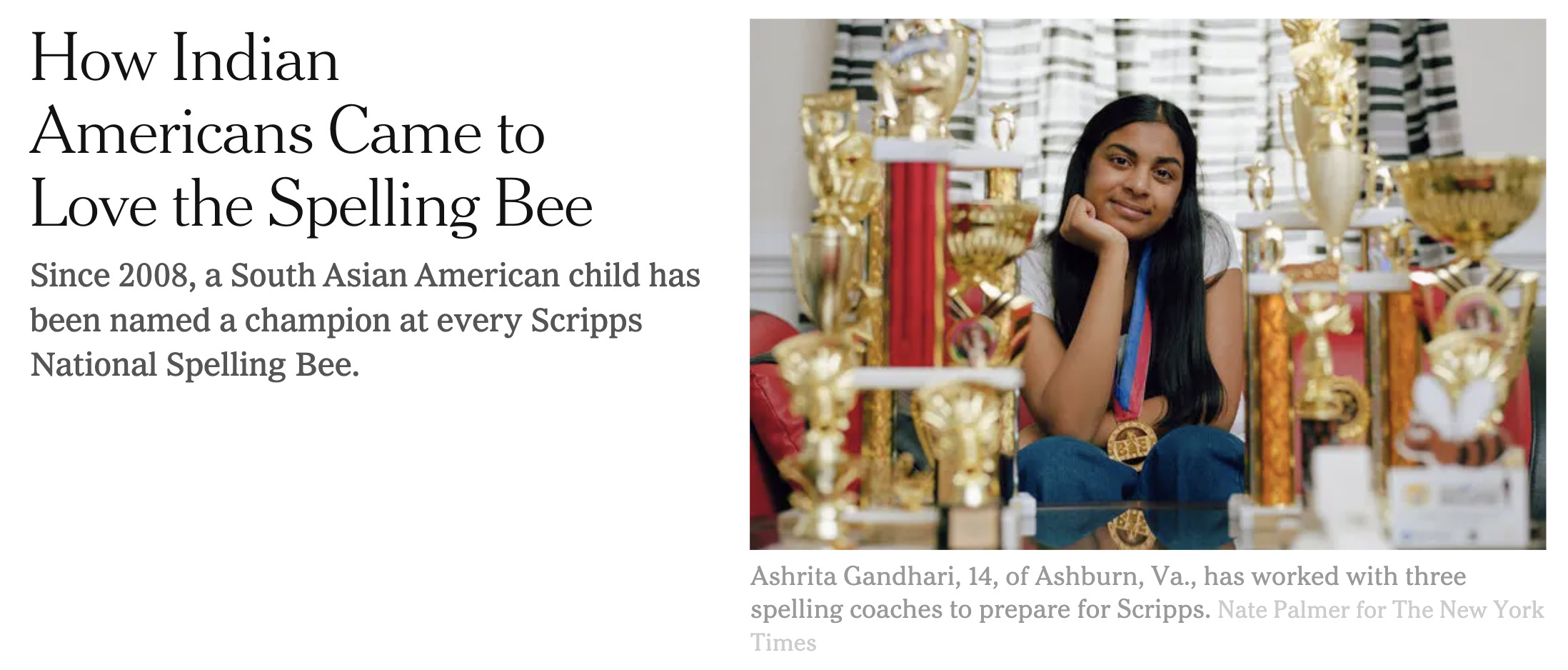 Ashrita Gandhari has long been one of Loudoun County's top spellers. She's won the Loudoun County Public Schools spelling bee in the past and competed in the Scripps National Spelling Bee in 2017, 2018 and 2019. She also appeared in the Netflix documentary, "Spelling the Dream." Now, she is one of 11 finalists in this week's National Spelling Bee.
Ashrita, 14, was profiled by Ashburn Magazine in 2019 for her spelling skills and now she's back competing in the nation's premier competition. According to the NYTimes article, the Stone Hill Middle School student has been spending about 10 hours a day practicing, and is working with three spelling bee coaches. The focus of the article is how Indian American kids have become so dominant in spelling bees. Here is a link to the article, but it does appear to only be available to subscribers.
The Scripps National Spelling Bee finals are scheduled to air on ESPN2 and/or ESPN U on Thursday, July 8 from 8 to 10 p.m.
(Image at top: Loudoun County Public Schools)