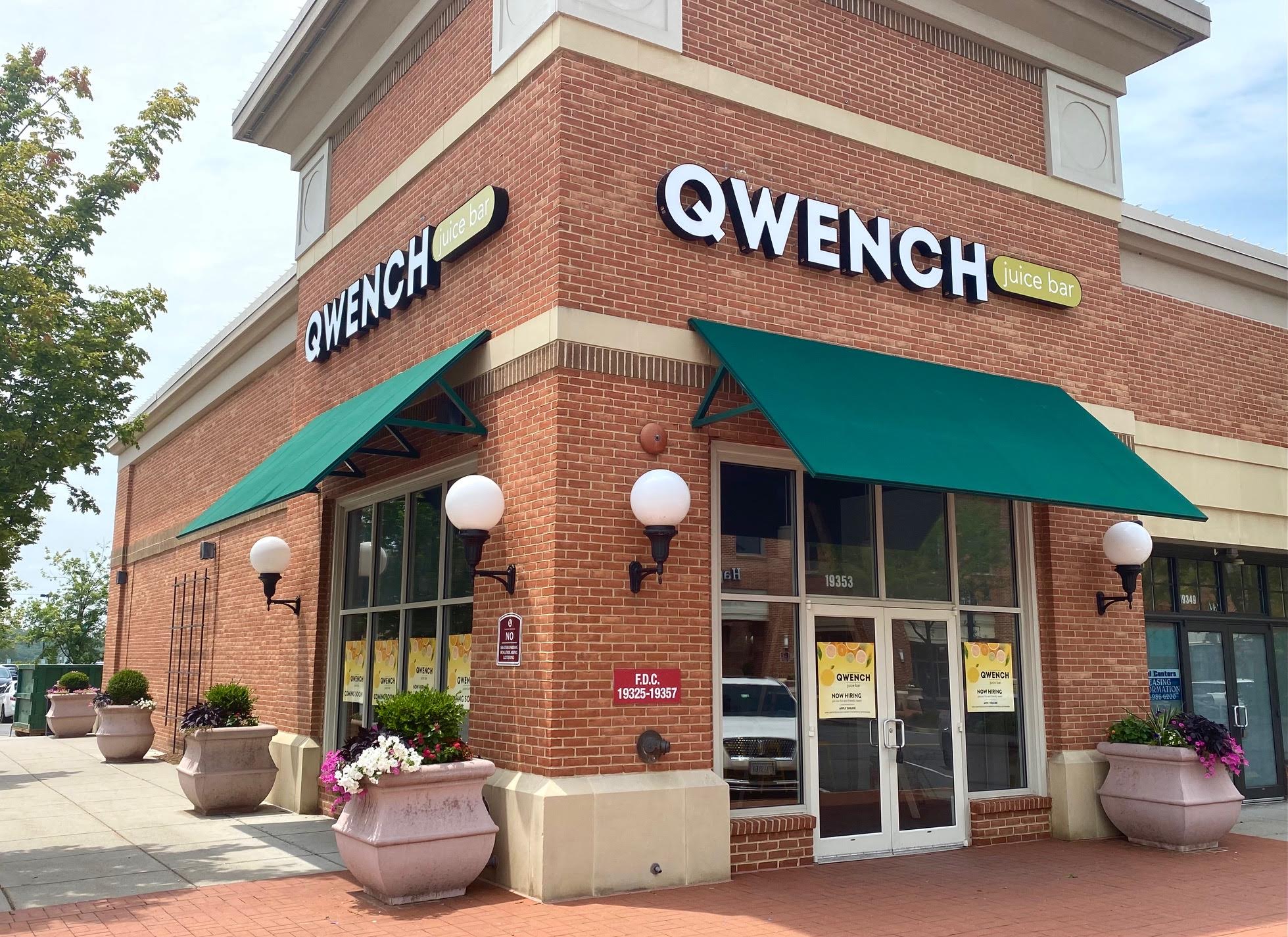 The signs are up at the new Qwench Juice Bar in the Lansdowne Town Center, and we're hearing the grand opening is coming soon. A peek through the window shows the interior looks nearly finished.
The Burn first broke the news about Qwench coming to Lansdowne late last year. The growing chain has roughly 30 locations open or in the works around the country. It opened a store at the Cascades Overlook development in Sterling back in early 2018. 
The menu at Qwench is made up of drinks featuring fresh fruits and Greek yogurt. But they don't call them "smoothies." Instead, they call them "blends." There are also acai bowls and lunch bowls on the menu. You can see the full line-up here.
Qwench has taken over the space vacated by Starbucks when it moved to its own freestanding building in the center.
We don't have an official date yet for the grand opening, but we're told they are roughly two weeks out — so sometime in late July.