A new full-service Peruvian restaurant and bar is getting ready to open in Sterling, and the owner has shared a first look at the new menu — one chock full of traditional Peruvian flavors. The new restaurant — or restobar as they've dubbed it — is called Lima de Veras.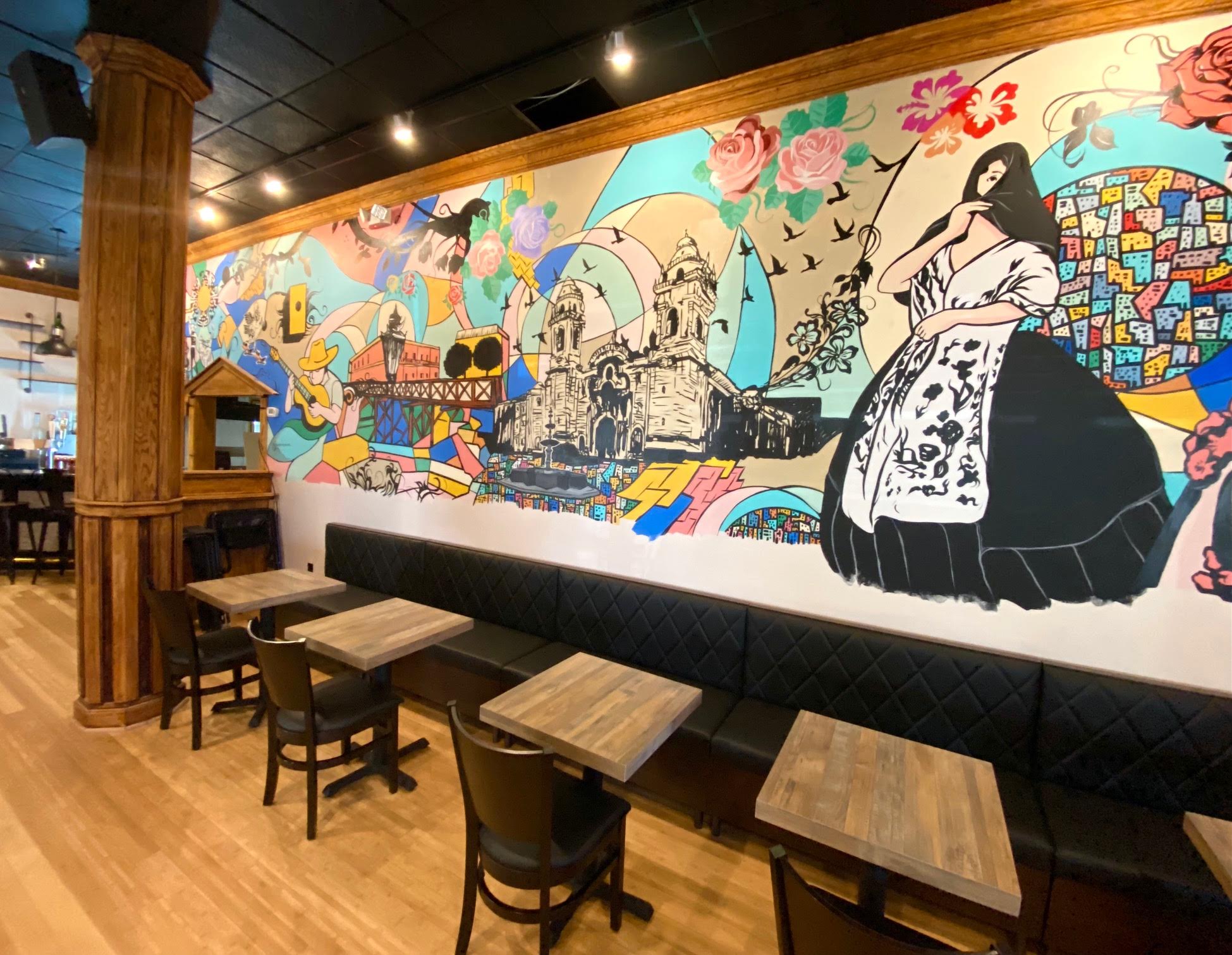 The Burn first reported on Lima de Veras back in September. The restaurant has taken over the former O'Faolain's Irish Pub spot in the Regal Center off Route 7. The name Lima de Veras comes from a famous Peruvian song.
The menu features "piqueos," or appetizers, such as Langostinos Acholados, which are shrimp cooked with garlic and white wine and served with yuca. There's also Causa Maki, which can be described as a seasoned mashed potatoes formed into a roll and stuffed with avocado, sour cream and panko-fried shrimp. The roll is then cut in slices, sort of like a sushi roll.
Entrees at Lima de Veras include Frijolada Chinchana, a bean stew served with baked pork belly, white rice and a salsa criolla. There's also Tallarines Verdes, which is a spaghetti-like pasta served with a green pesto sauce and stir-fried beef.
And of course, the menu contains perhaps the most famous Peruvian dish — the Lomo Saltado, which is sauteed strips of steak served with rice and French fries.
The menu has been designed by a team of Peruvian chefs. Two of them have relocated to Northern Virginia to oversee the restaurant's food and recipes on a daily basis. The third — Israel Laura — is consulting on the menu. He's a TV star in Peru, host of his own cooking show "Con Sabor a Perú."

As of now, the Limas de Veras team is planning to start a soft opening next Monday, November 29. This will be a time for them to make sure the staff is well trained and their systems are all working properly.
During this soft opening, a limited menu will be available. A grand opening and the move to the full menu will come a few weeks down the line.