A fast-growing boxing and fitness studio brand has announced they are bringing a new location to Ashburn. It's called Mayweather Boxing + Fitness and is named for its high-intensity workout plans developed by boxing champ Floyd Mayweather himself.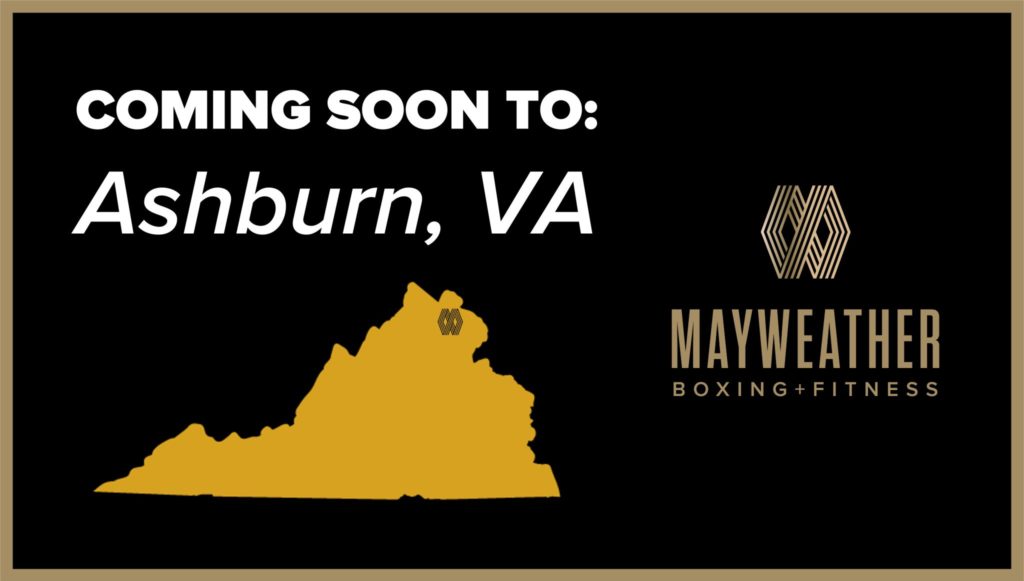 The company made the announcement of a future Ashburn location on social media. However, no location has been named yet. One likely scenario is that the company has signed a franchisee here in the area, but the actual studio space deal hasn't been inked yet.
According to media reports, Mayweather Boxing + Fitness opened its first franchised studio back in 2019 in the Tampa area. Since then, the company has continued to grow, opening locations across the country. The only location in Northern Virginia at the moment is a Mayweather studio in Alexandria.
The company is reportedly taking advantage of the fact that many gyms closed permanently during the initial months of the pandemic. This created a large number of empty gym spaces in shopping centers — spaces that Mayweather franchisees are now leasing.
The Mayweather name enjoys high name recognition due to the famous fighter's long reign as one of the country's premiere boxers. Mayweather won 15 major world championships in five weight classes and was once named "Fighter of the Decade" by professional boxing writers.
According to the company's website, the fitness programs at Mayweather Boxing + Fitness were created by Mayweather and are based on his own training regimens. They feature a combination of boxing, strength training and cardio conditioning.
The Burn has messages into the Mayweather Boxing HQ for more details about the future Ashburn location, so stay tuned.