The new Rebel Taco Cantina officially opens its doors in Brambleton on Tuesday, August 30 (as in tomorrow). It's the culmination of nearly two years of planning and construction to bring Ashburn's latest restaurant to fruition.
The Burn has your first look inside the restaurant which is located on the main level of the same building that also houses the public library at the Brambleton Town Center.
It was just last week that we reported on the sign being installed and the opening tentatively happening this week. And here we are.
The Rebel Taco team did a few practice services over the weekend. (Some lucky guests — including passers-by on the street — were invited to stop in for some free food.) And today, the giant window coverings came down and the final preparations were underway.
Rebel Taco is based here in the DC area. It has a location on K Street in the district and a food truck in Arlington. There is also a Rebel Taco in Philly. And now the new Brambleton spot.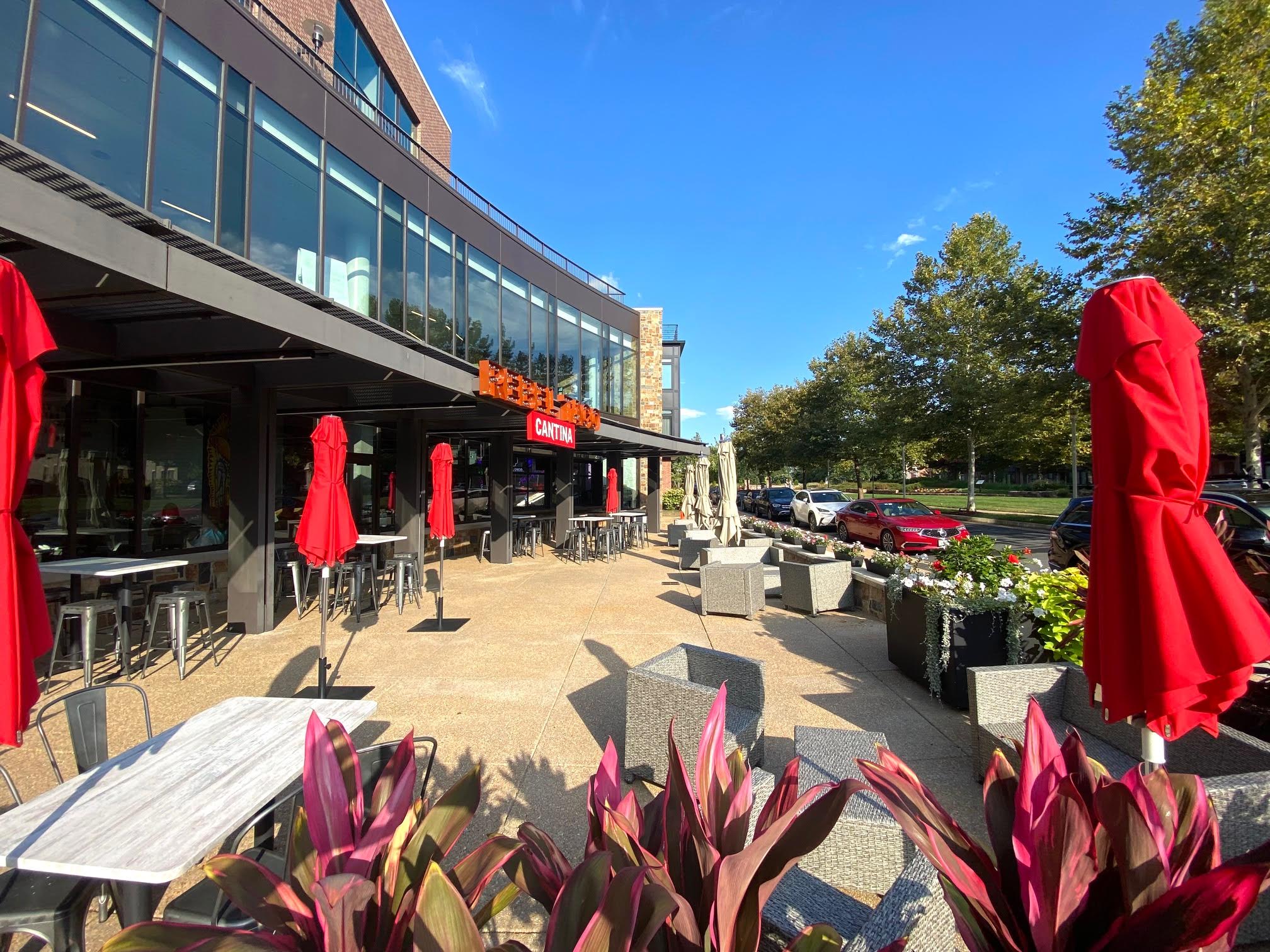 For the time being, Rebel Taco Cantina will be open from 4 to 10 p.m. Monday to Thursday, and 11 a.m. to 11 p.m. Friday, Saturday and Sunday. So Tuesday's opening will be at 4 p.m. for all you early adapters who have been waiting 18 months for this since The Burn first reported the Rebel news.
Meanwhile, the Brambleton store also has a more extensive menu than the other locations. We've got a look at the full menu below.