The huge Capital Art & Craft Festival is coming to the area this weekend and local artists will be among those participating.
Artists like Vince and Jamie Sciandra. The Ashburn couple sees beauty all around them — from majestic mountains and sandy beaches to a bird on a branch in their backyard.
"I think one of the things we do pretty well is seeing what is interesting in the every day," said Vince Sciandra, who started taking photos of birds to please his toddler daughter. "I started taking pictures of birds around our lake, and the more I did it, the more I realized that they are really cool."
The couple has turned that eye for beauty into a business — Spiral View Photography, creating stunning, vibrant photos of locations around America. And they will be one of the exhibiting artists at the Capital Art & Craft Festival taking place Friday, Saturday and Sunday at the Dulles Expo Center.
This beloved annual shopping experience brings nearly 200 juried artisans together. Their work covers more than a dozen mediums including paintings, pottery, wood, leather, jewelry, glass and more.
"The show is perfect for people looking for a work of art or piece of jewelry that is one-of-a-kind," said show manager Judy Spargo. "There are no supply chain delays when you buy an item directly from the artist."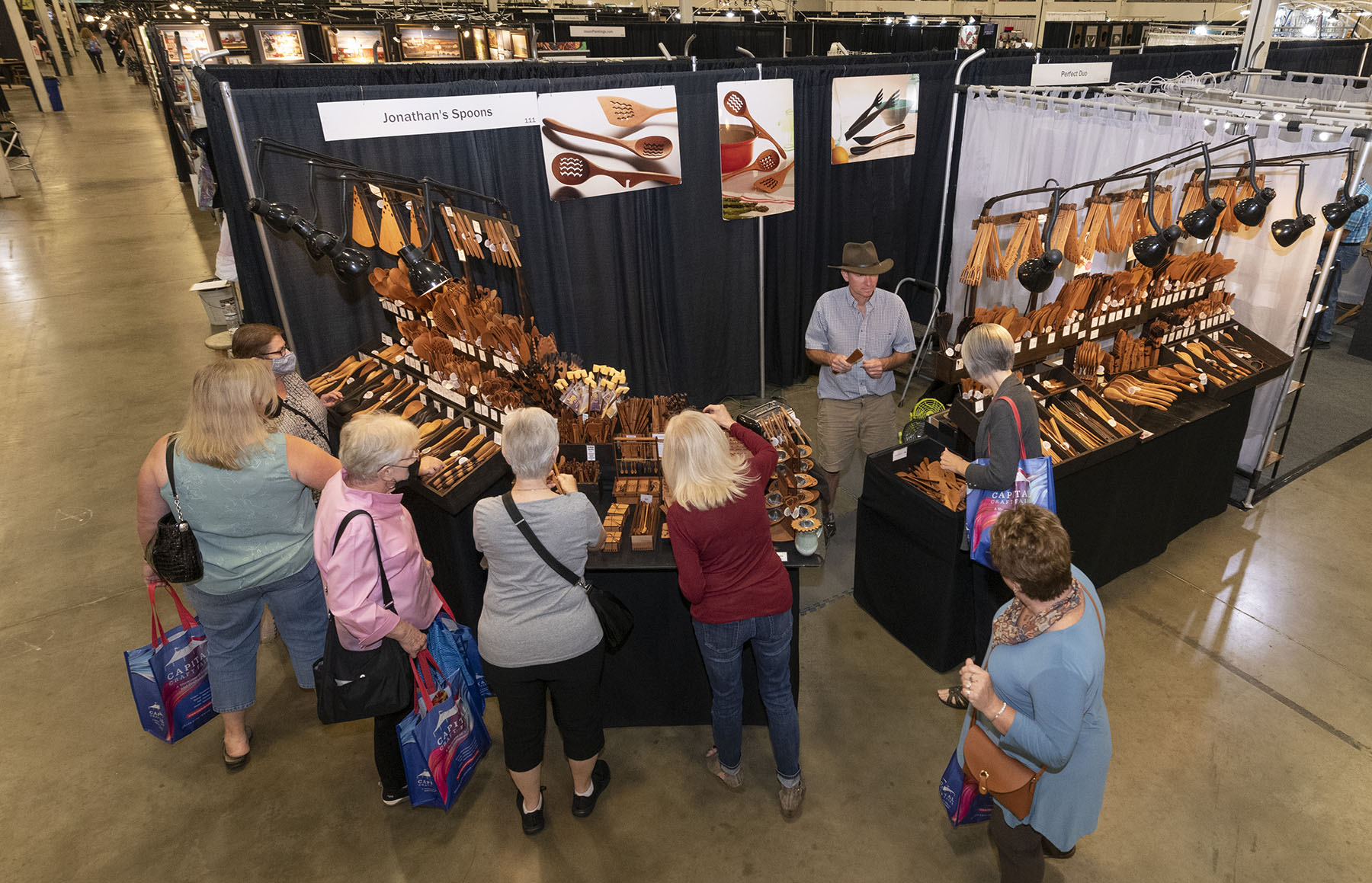 The Dulles Expo Center is located just off State Road 28, due south of Sterling. The Capital Art & Craft Festival will be open Friday (Oct. 14) and Saturday (Oct. 15) from 10 a.m. to 5 p.m. On Sunday (Oct. 16), it will be open from 10 a.m. to 4 p.m.
Tickets are $10 in advance and $12 at the door. There's a discount for seniors and children under 12 are free. For more information and to purchase tickets, head over to the festival's website here.
"I really enjoy these art shows," Vince Sciandra said. "I think it's a lot of fun being able to show off the stuff we do in person and it's always nice talking to new people. I have aspiring photographers who come in and ask for tips. A lot of our stuff is travel photography, so we have people coming looking for new places to go. It's just really fun interacting with people."
(This is a sponsored post on behalf of the Capital Art & Craft Festival.)