We all know how to order a pizza, right? Go online, click on the size and the toppings you want and bingo! The pizza is on its way. So, what if changing out a toilet in your home was just as easy as ordering a pizza. Welcome to the world of ToiletKing.
ToiletKing is a Loudoun County company that aims to change the way Americans install toilets in their home. And they've got a whiz bang way to do it.
ToiletKing is an all-in-one service. You order online with the click of a few buttons, and they bring your shiny new toilet to your home, install it for you, and haul away your old toilet — all for one low price.
Founder Christos Karageorgos, who lives in Lansdowne, says there are a variety of reasons why people want to change out a toilet:
Older toilets often don't perform as well as they once did
New homeowners may want a better grade toilet than the basic ones builders install
Many home buyers just want fresh toilets when they move in — and who can blame them
Aging parents may need a taller toilet that is easier to use
New toilets are also more efficient, saving 13,000 gallons of water a year and lowering costs versus older toilets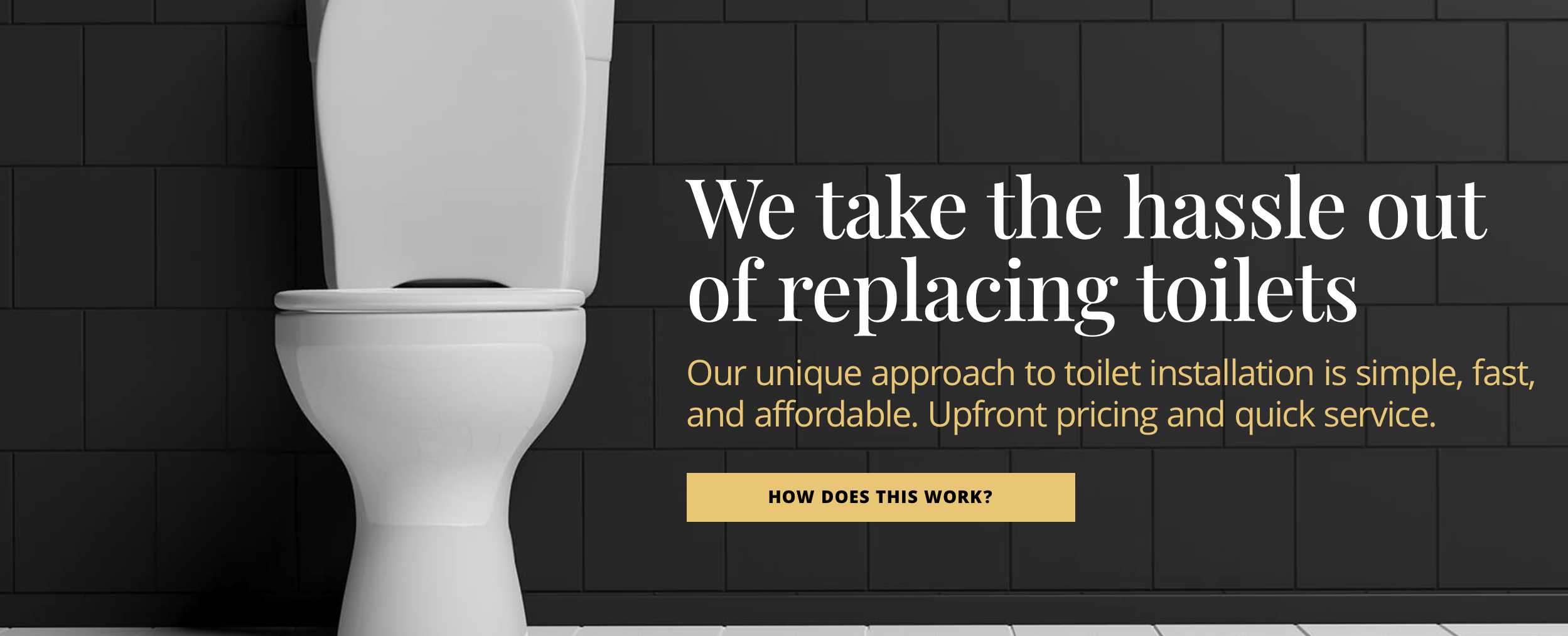 ToiletKing keeps the selection simple, using toilets that are highly rated by Consumer Reports from reliable U.S. brands such as Kohler and American Standard.
Since launching in October 2021, the response has been overwhelmingly positive, with more than 50 5-star reviews online and plenty of referrals.
This year, ToiletKing will be expanding its service to Fairfax County with the goal of eventually franchising the brand nationwide.
Loudoun County residents are on the cutting edge of what could be a revolutionary new way to handle what many consider a crappy problem — replacing your old, tired toilet for a new porcelain throne.
Click here to learn more about ToiletKing or to order your new, super easy toilet install today.
(This is a sponsored story on behalf of ToiletKing.)