Allison Simpson claims she doesn't have much of a green thumb, but that doesn't stop her from loving plants. It was an intense passion for one particular blossom – the rare Himalayan blue poppy – that led the Ashburn mom to an astonishing horticulture wonderland known as Longwood Gardens.
"I love poppy flowers so much that I have one tattooed on my arm," said Simpson, who lives in the Broadlands neighborhood with her husband, Andrew, and their toddler son, Daniel. "My mom saw on Instagram that the Himalayan blue poppies were on special display at Longwood Gardens in Pennsylvania, so I had to go."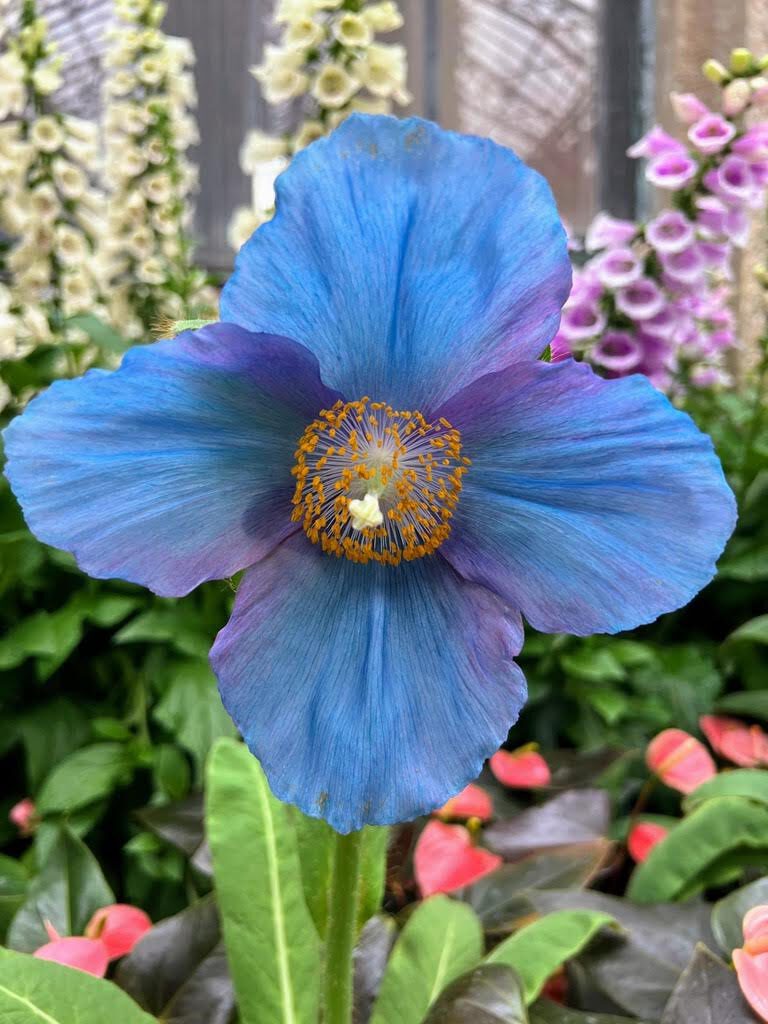 Thousands of visitors came to see the blue poppies last year, which are rarely viewed outside of their natural habitat in the Himalayas.
"To see those vibrant blooms planted alongside rows of bright foxgloves, another favorite of mine, was definitely worth the trip from Ashburn," Simpson said.
Located just three hours from Ashburn in Chester County, Penn., Longwood Gardens is one of the most visited public gardens in North America and presents one of the largest horticultural displays in the world.
To read more about the history of the gardens, including the millionaire benefactor behind them, plus tips for making the most of your own visit, click here and head over to the Ashburn Magazine website.