They may be a fair number of music venues around the area, but it's not every day a new amphitheater debuts in Loudoun County. But that's what's been built at Goose Creek Village in Ashburn.
Located on the west side of Belmont Ridge Road at the intersection with Sycolin Road, Goose Creek Village is a retail/office/residential center that is still growing.
Retail tenants include a Harris Teeter, the Social House Kitchen & Tap, Parrando's Tex-Mex Grill, Passion Fin, Farm & Fork Kitchen and more.
There are also many residences in the Goose Creek Village development and a clubhouse and pool are under construction for the families that live there. And right next to the clubhouse is the new amphitheater.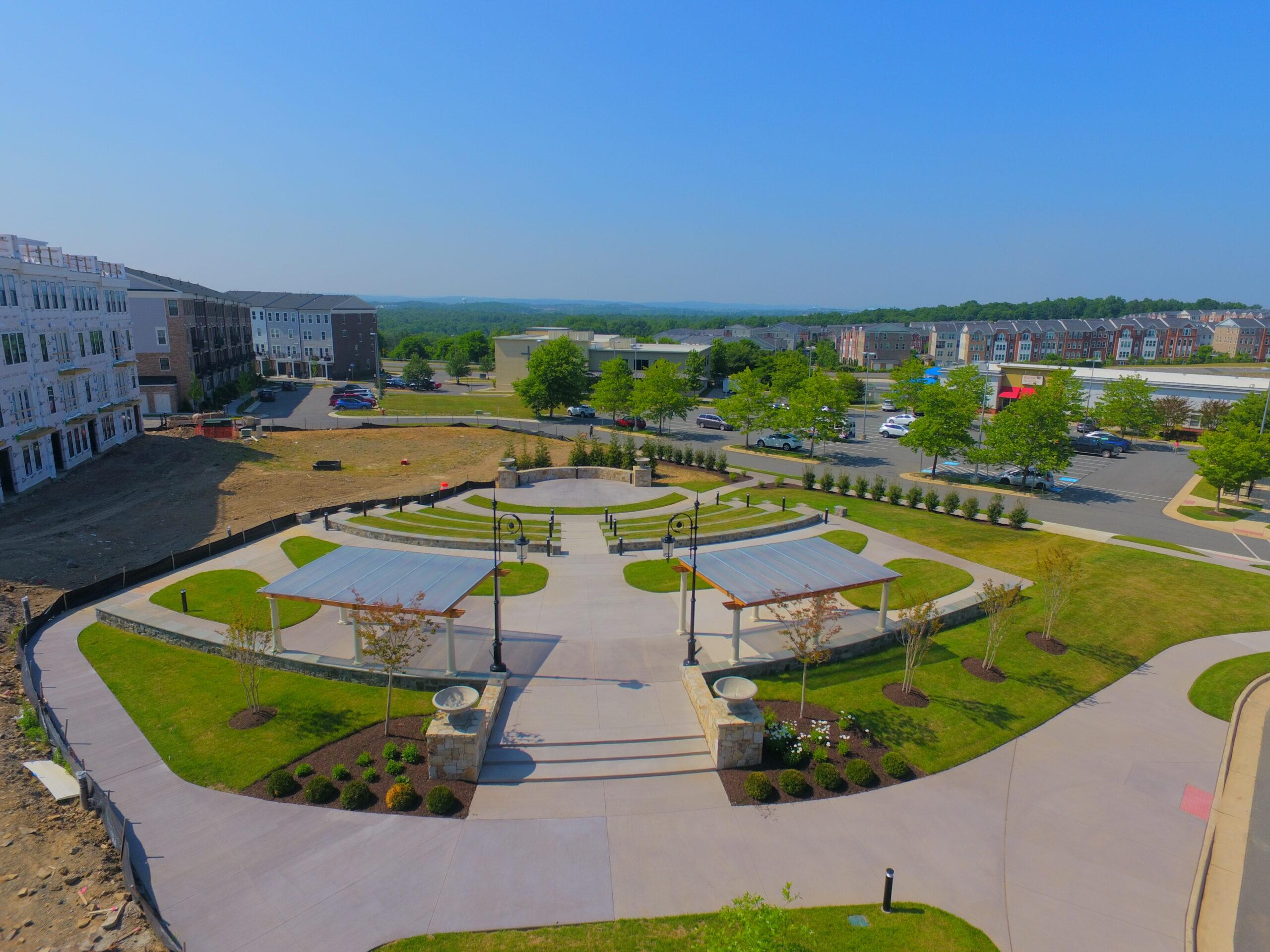 Starting at the base "stage" level, the venue includes three grassy tiers of seating, followed by a larger top level with more space and some overhead awnings.
The community has started a series of concerts that will take place every Tuesday evening from 5 to 8 p.m. at the new amphitheater. It is called the Goose Creek Village Live Music Series and its open to the general public.
Musician Chris Hanks kicked the series off with a concert earlier this week.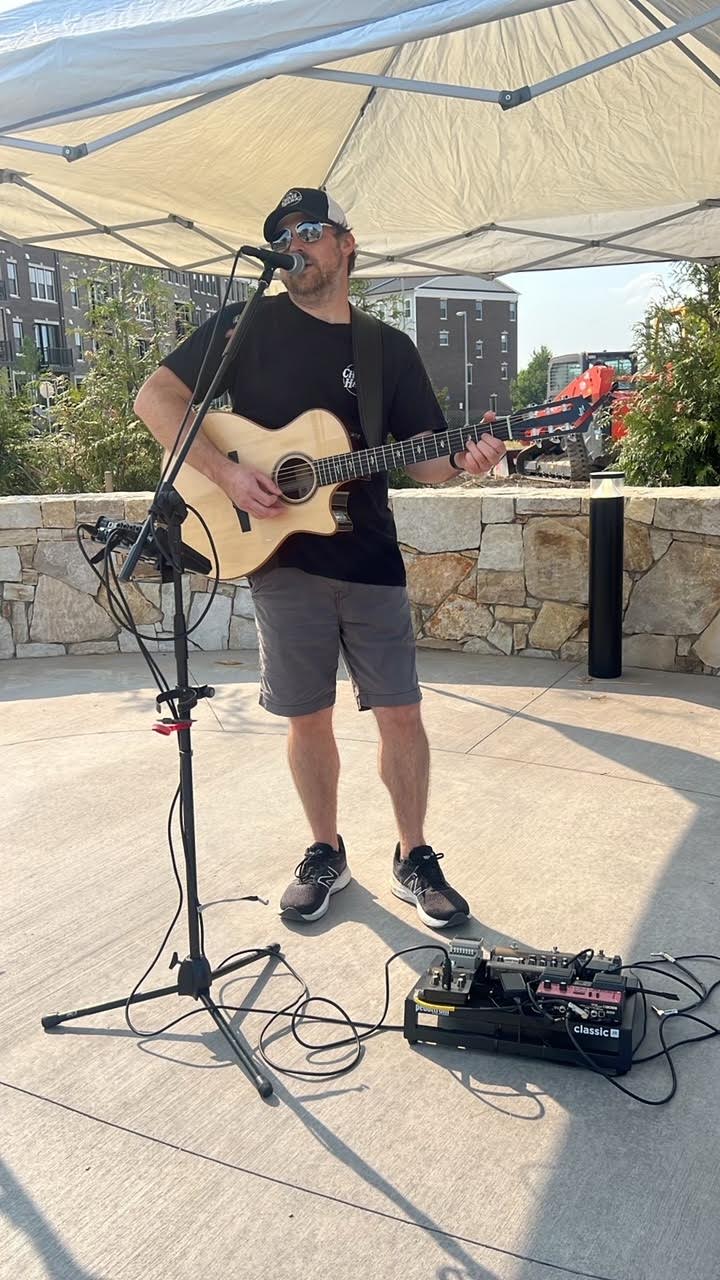 You can find the full line-up of musicians scheduled to play the rest of the summer below. The concert series currently runs through the end of August.
Folks who attend are encouraged to bring blankets, lawn chairs, and picnic baskets. Local restaurants will also be onsite with food and beverage options for anyone to enjoy.
GOOSE CREEK VILLAGE LIVE MUSIC SERIES
June 20 – Darryl Marini
June 27 – DJ F3RN
July 11 – Will Baskin
July 18 – Chris Hanks
July 25 – Sharif
August 1 – Chris Hanks
August 8 – Chris Compton
August 15 – Britton James
August 22 – Tejas Singh
August 29 – Shane Gamble