There's a new pop-up sweet shop taking a spot at One Loudoun in Ashburn. It's called Lovely Macarons and tomorrow — Saturday, July 29 — will be its grand opening.
Lovely Macarons has been an online and farmers market business in Loudoun County for several years, and now they are moving into a so-called brick-and-mortar space with their first storefront.
They will be in the "Four Corners" spot at One Loudoun. Those are the two shipping containers that have been converted into retail spaces next door to Uncle Julio's Mexican Restaurant and across the street from Matchbox.
Lovely Macarons is taking the unit that was previously home to Belly Rubs Biscuit Bar. It's next door to the Fantasticks gelato shop, so definitely a place to get a sugar rush.
If you're not familiar, a macaron is "a sweet meringue-based confection made with egg white, icing sugar, granulated sugar, almond meal, and, often, food coloring," to quote Wikipedia.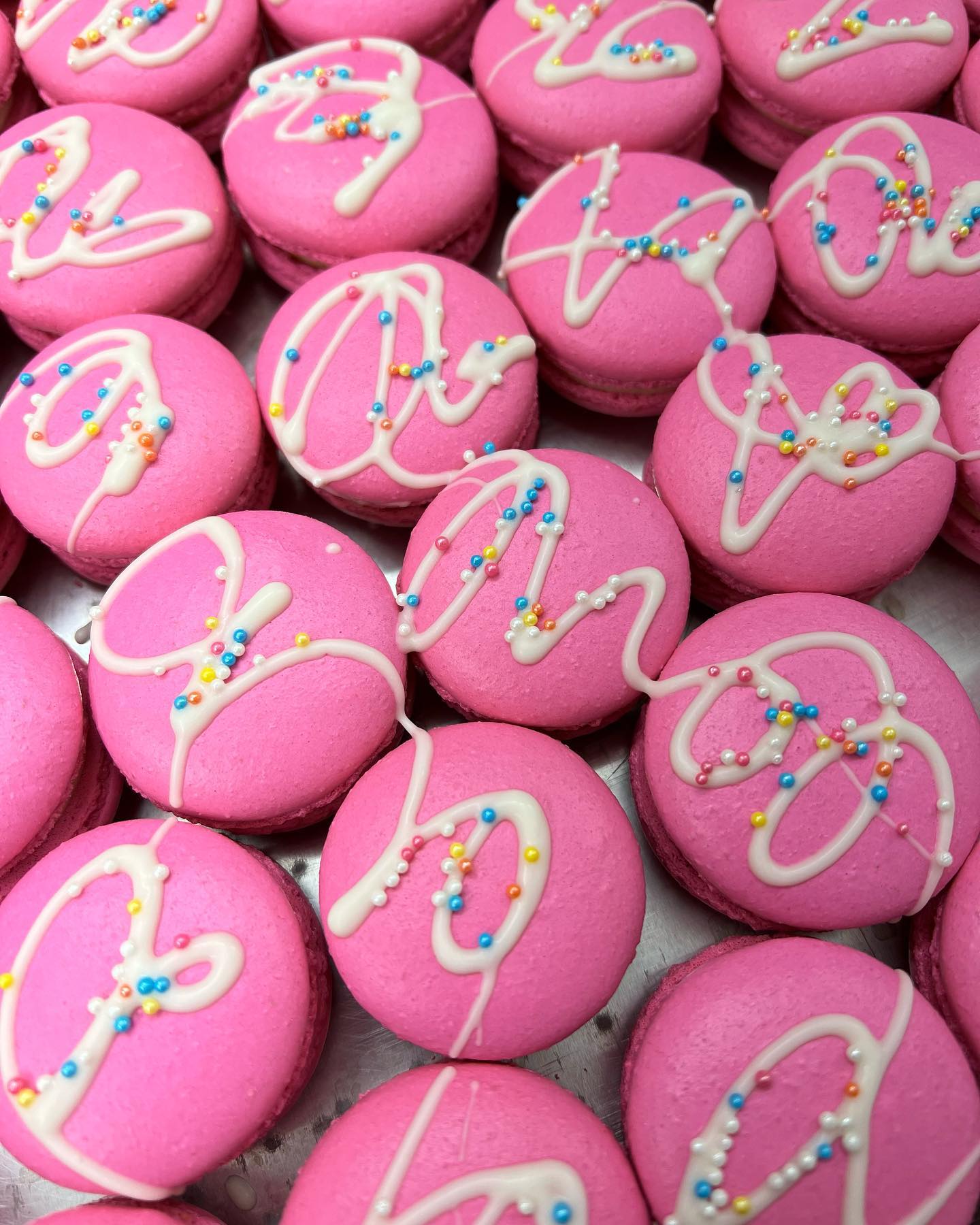 The treats — which resemble cookies — are often considered a delicacy and come in a variety of flavors. The line-up at Lovely Macarons includes Cookies & Cream, Cotton Candy, Lemon Blueberrie, Lavender, and Red Velvet.
Besides 16 flavors of macarons on opening day, Lovely Macarons will also have New York-style cookies — sometimes known as "fat cookies" in five flavors, plus other sweet treats.
The opening day hours are from 12 noon to 8 p.m. and there will be face painting, balloons, and free macarons for the first 50 customers.