Hush puppies and sweet potato pie! A new restaurant specializing in southern cuisine has officially opened its doors in Loudoun County.
The restaurant is C&E Southern Bites. Regular readers will recall our report back in March explaining how C&E was expanding its food truck operation to its first brick-and-mortar location.
The team behind the restaurant — Cheryl and Evans, i.e. C&E — has opened in the Dulles Market Square retail plaza. That's along Old Ox Road by the airport — in the same center with a McDonald's and the Ultrazone Loudoun laser tag center.
The menu at C&E features items such as Fried Catfish, Fried Whiting Fish, Fried Shrimp, Chicken Wings, Chicken Tenders, and more.
They also offer sides like Fried Okra, Hush Puppies, Potato Salad, and Southern Candied Yams, plus Sweet Potato Pie and Banana Pudding for dessert. You can see the current menu here on their ordering page.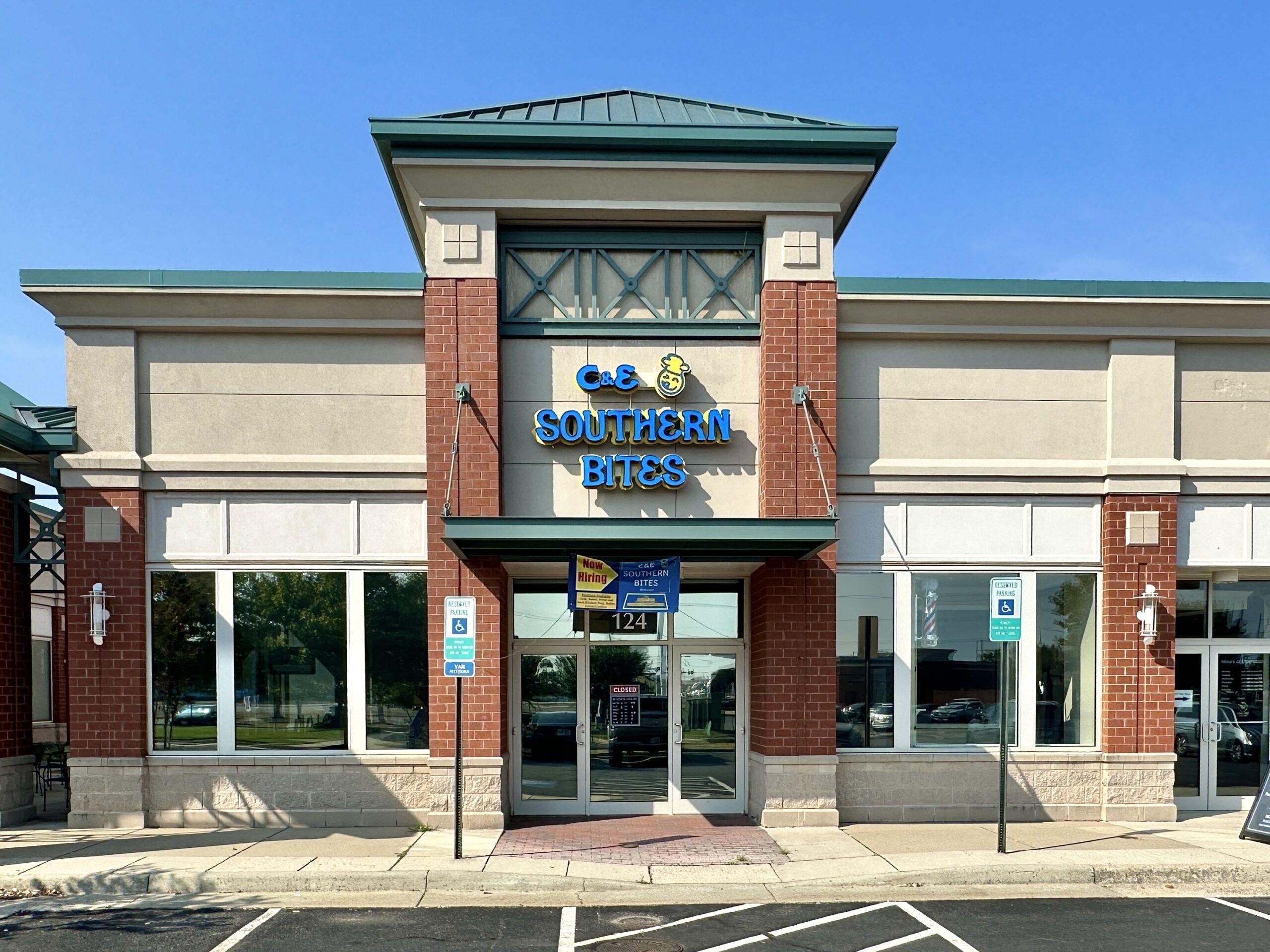 Right now, C&E Southern Bites is just open in the evenings on weekdays — Monday to Thursday from 4 to 8:30 p.m. and Friday from 4 to 9 p.m.
Then on weekends, they are open Saturday from 11 a.m. to 9 p.m. and Sunday from 11 a.,. to 7 p.m.
(Image at top: C&E Southern Bites)