A new Wiseguy Pizza restaurant is in the works for busy Elden Street in Herndon. It marks a move westward for the burgeoning DC-area brand.
The Burn has learned that Wiseguy Pizza will be coming to 1142 Elden Street. That spot is next door to a Chipotle restaurant and currently the home of a carry-out only Big Buns Damn Good Burgers location. It appears Big Buns is out and Wiseguy is in.
Before you fret, it may be helpful to know that both the Big Buns brand and the Wiseguy Pizza brand are owned and operated by the same company — Thompson Hospitality.
Thompson is a major player on the local restaurant scene with many well-known brands including Matchbox, Milk & Honey, Social House, and others.
It looks like they have decided to swap out the Big Buns concept — since they already have another Big Buns in Herndon at Franklin Farm Road — and replace it with Wiseguy.
Wiseguy Pizza currently has four locations, according to the company's website. Two in DC and two in Arlington. There are two more Wiseguy Pizzas coming soon — in Wheaton, Maryland and Fort Lauderdale, Florida. And now the Herndon spot.
The menu at Wiseguy Pizza features both pizza by the slice and whole pies. The curated pies include Mushroom Truffle, Korean Chicken, a Sicilian Pepperoni square pizza, and many others.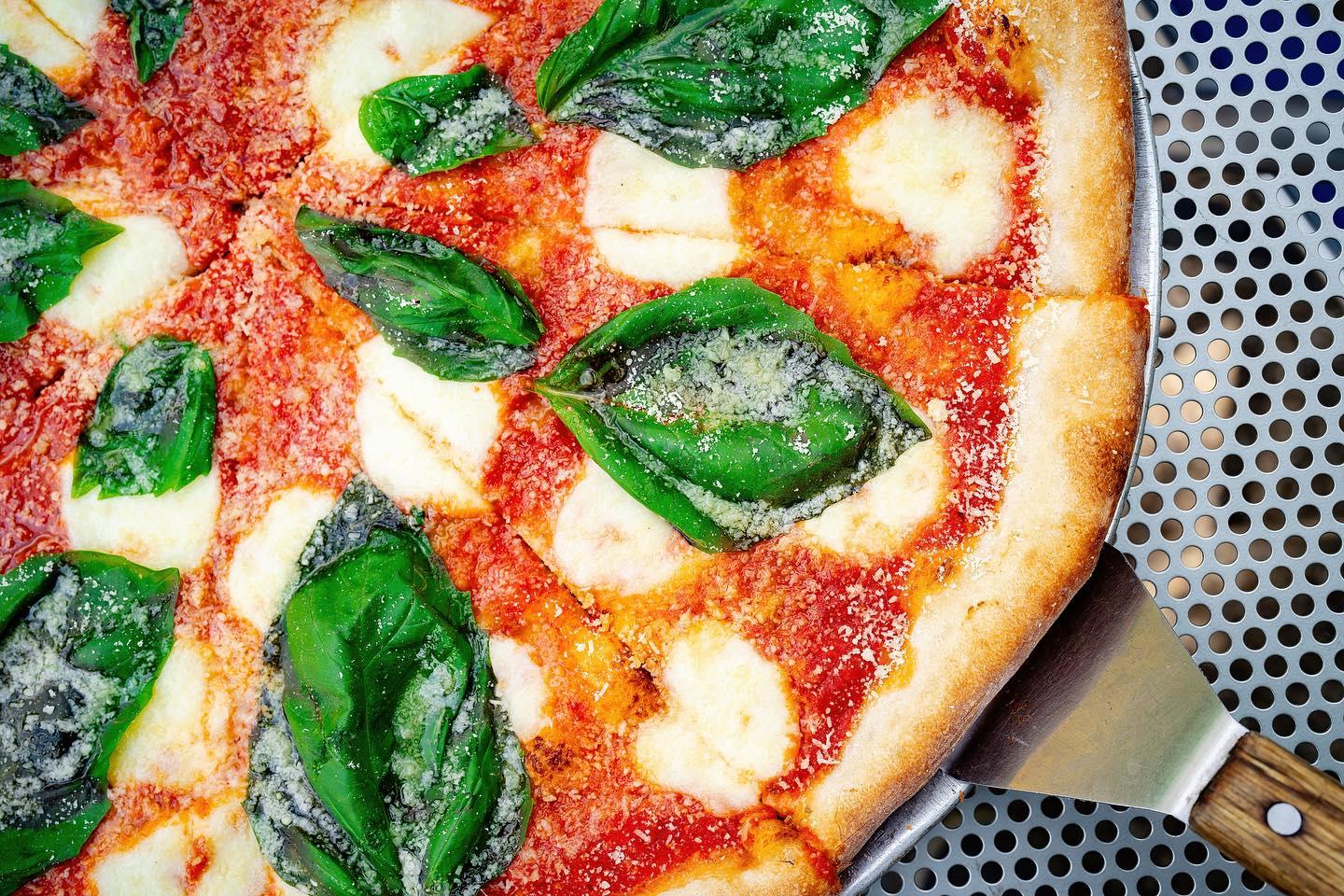 They also have pizzas available on a gluten-free cauliflower crust and a build-your-own option. There are salads and sides, including garlic knots and chicken wings. You can check out the full Wiseguy Pizza menu here.
Details on the new Herndon location are still few and far between. We understand there may be a handful of seats for dining in, but the 1,100 s.f. space is reportedly going to be geared for carry out.
We have messages in to Thompson Hospitality for more information on the Wiseguy plans, so stay tuned.