Loudoun County's second Silver Diner restaurant opens this coming Wednesday, October 25 — and over the past few days, they have been inviting friends, family, and community members to come and preview the new eatery.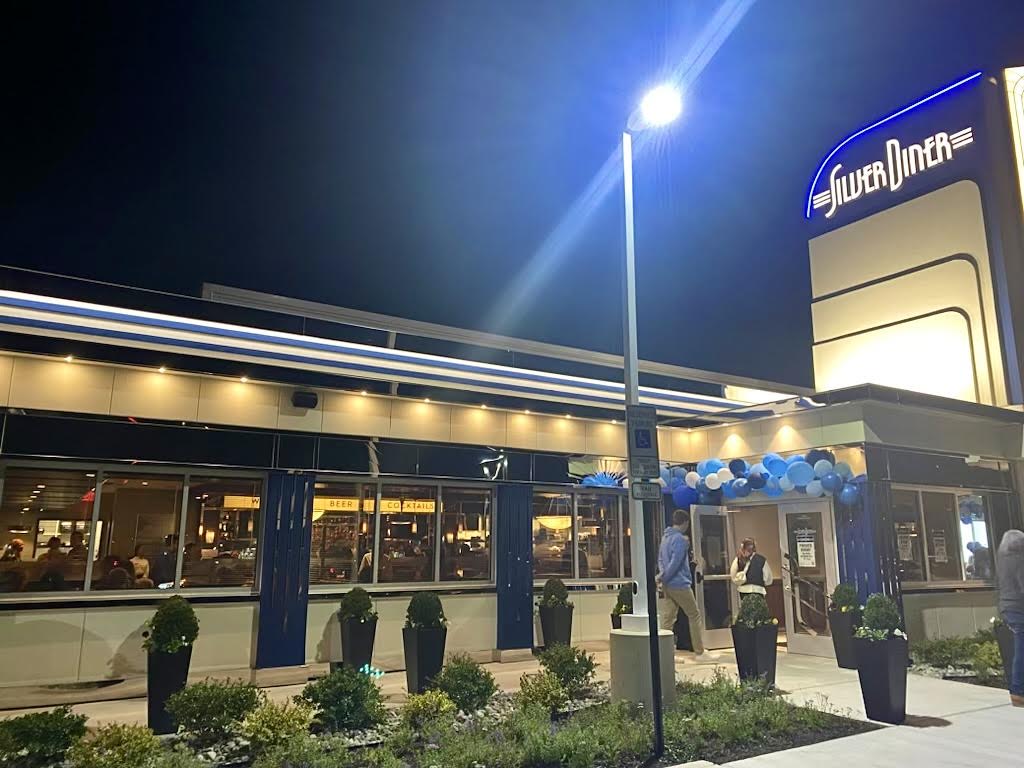 A team from The Burn attended one dinner and it was a pretty packed house, in both the dining room and at the restaurant's cocktail bar — a relatively new addition for the Maryland-based chain.
The restaurant is located at the Loudoun Crossroads development. That's along Route 50 in southern Loudoun at the intersection with Pleasant Valley Road.
It's next door to a new Popeyes restaurant that is currently under construction.
The first Silver Diner in Loudoun opened back in 2021 in Ashburn off Loudoun County Parkway near One Loudoun.
According to the Silver Diner website, there are now 21 locations in Maryland and Virginia, plus one each in DC and New Jersey.