A new fried chicken restaurant is set to open its doors in Sterling this Friday. It's called Chi Mc Korean Fried Chicken — and it's the first location for the regional brand in Loudoun County.
The Burn first reported on the new Chi Mc restaurant back in September. It's coming to a tiny retail center called Cascades Plaza. That's off of Cascades Parkway, just north of Church Road.
According to the brand's website, there are a handful of Chi Mc locations scattered around Northern Virginia.
The menu specializes in either spicy or soy garlic Korean-style fried chicken. They have drums, wings, or a combo of both.
There are also a number of Korean staples such as bulgogi marinated beef and scallion pancakes. You can see the full menu below.
In case you were wondering, the name Chi Mc is Korean slang for "chicken and beer."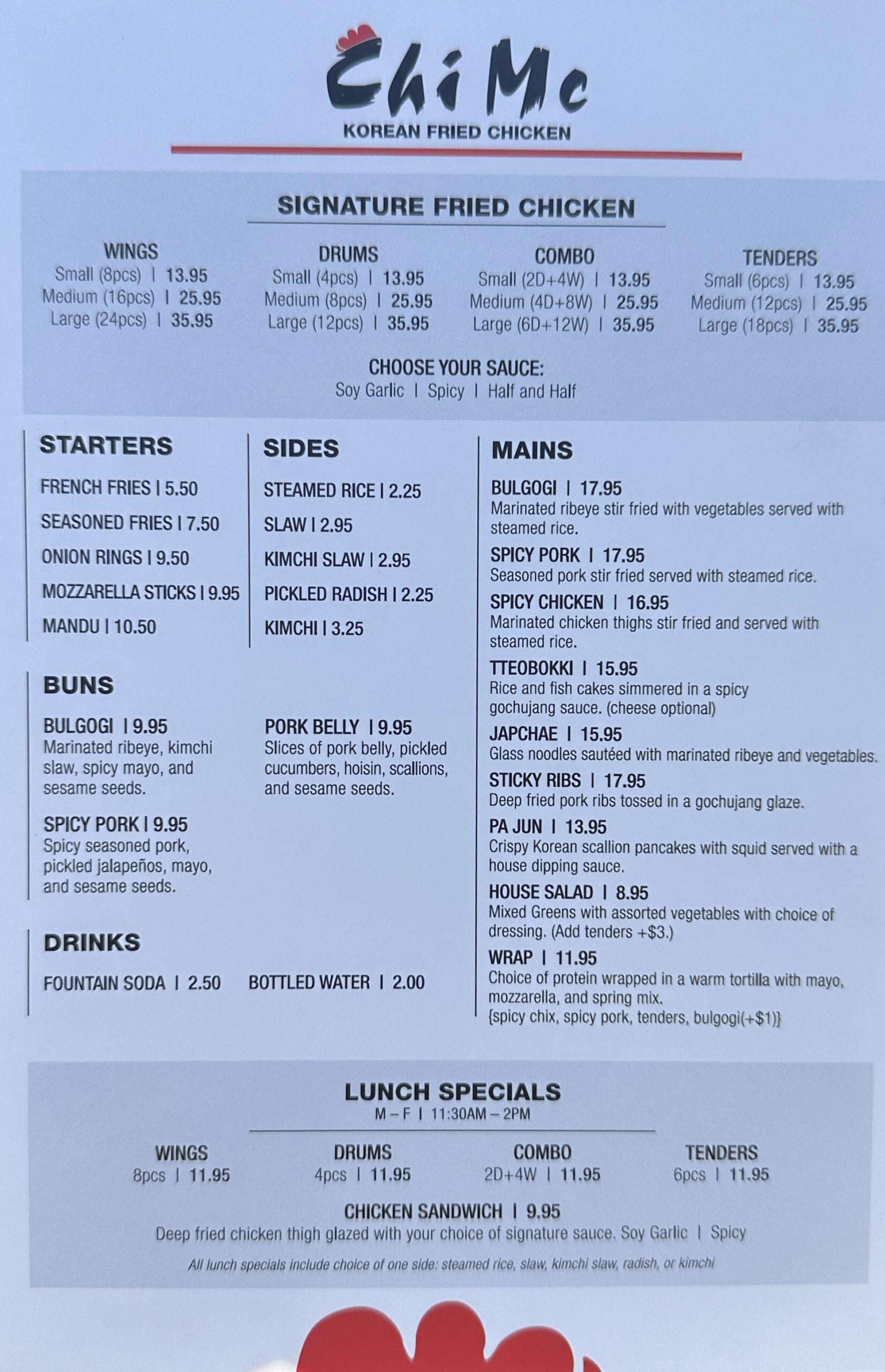 (Image at top: Chi Mc)