The new Cinnaholic Gourmet Cinnamon Rolls shop is getting closer to opening day at its upcoming location in Herndon. The sign has gone up over the doorway and the hiring of staff is underway.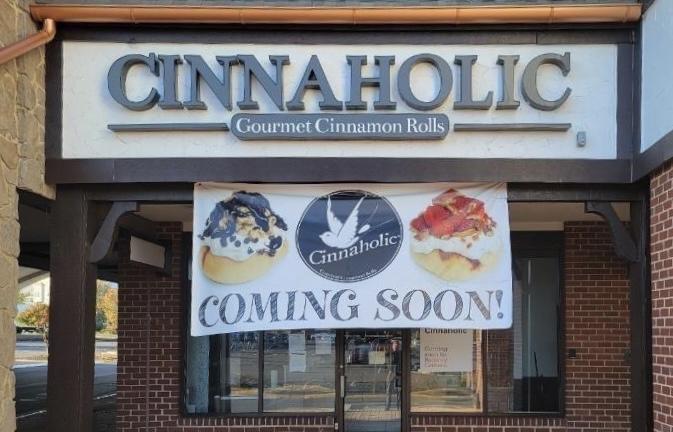 Cinnaholic is coming to the Village Center at Dulles shopping plaza. That's the center with the clock tower at Centreville Road and Sunrise Valley Drive, just south of 267 at Exit 10.
According to the company's website, this will be the first store for the brand in Northern Virginia proper. The next closest in Virginia are in Stafford and Fredericksburg.
We first reported earlier this year about how Cinnaholic was bringing its menu of custom made cinnamon rolls to the area.
Customers start by choosing a frosting — flavors include almond, banana cream, cake batter, caramel, chai, chocolate, coffee, cream cheese, crème brûlée, hazelnut, lemon, maple, marshmallow, orange, peanut butter, raspberry, strawberry, and vanilla.
Then they select from a long list of toppings to be sprinkled on top of their rolls. You can see the Cinnaholic menu here.
No official opening date yet, but according to posts on social media, it should be announced soon.
(Image at top: Cinnaholic)