Tesla drivers — big news. Ashburn is getting its first Supercharger stations. It will be only the second location in Loudoun County, according to Tesla.com.
The Burn has confirmed that eight Tesla Superchargers are in the works for the new Harris Teeter Fuel gas station in the Broadlands. The station is currently under construction in front of the Harris Teeter at Southern Walk Plaza.
In this photo, you can see the cement pedestals where the Superchargers will be installed.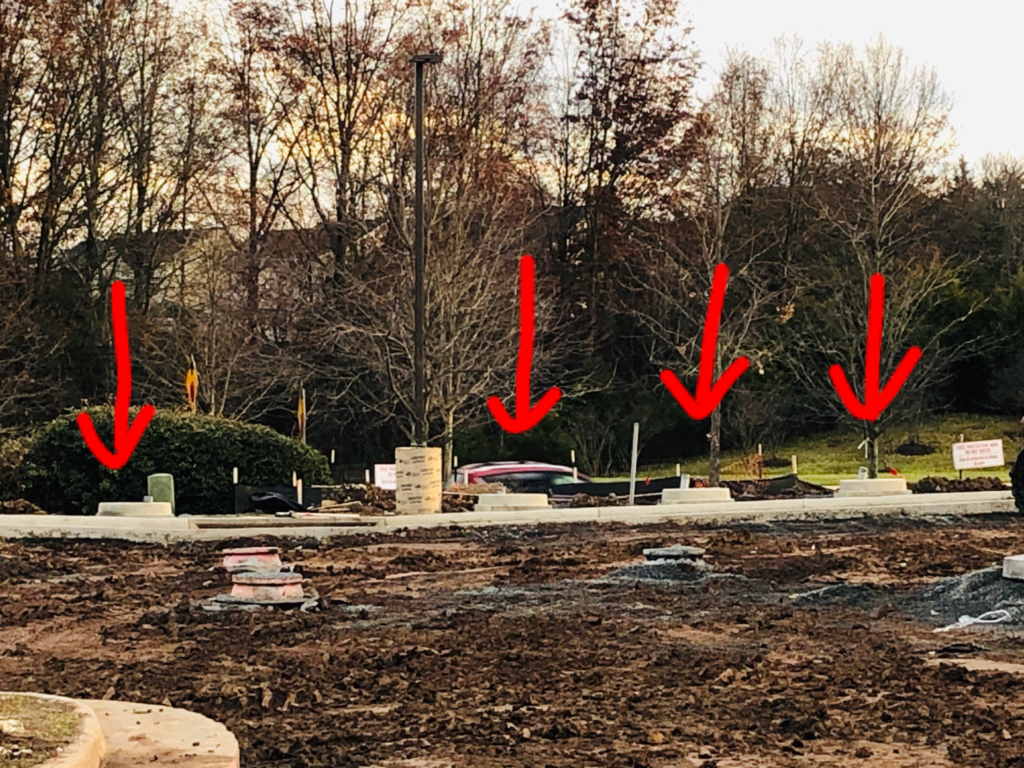 If you're not a Tesla owner, you may not be aware of Superchargers. Here's the rough gist:
Tesla cars are powered by super batteries.
The batteries have to be recharged.
There are slow charging chargers — called Destination Chargers — sprinkled around. There are roughly five public Destination Charger stations in Loudoun. These are also similar to the type of chargers Tesla owners have at their homes.
Then there are Superchargers. These are super-fast chargers that recharge a Tesla battery quickly. Think of it sort of like an electric gas station for Teslas.
(We're sure some hardcore Tesla aficionados are going to beat us up for our description, but so be it.)
The only Superchargers in Loudoun County currently are 10 chargers at the Village at Leesburg center, in one of their parking garages. (See our early report on them here.) The eight additional ones in Ashburn will bring the county total to 18.
We're told the new gas station should open in mid to late January, and the Superchargers should be ready to go at the same time.
(Image at top: Tesla)