A new Tropical Smoothie Cafe location is in the works for the Brambleton community in Ashburn. It will be the first tenant announced for a new retail building that is part of the Brambleton Corner Plaza at the intersection of Northstar Boulevard and Evergreen Mills Road.
The new building has space for seven businesses. Tropical Smoothie will be taking an end unit that will have a drive-thru window. Other tenants at the center include the already open CVS pharmacy and the future Filling Co. Gas & Grub convenience store and Exxon gas station. Based on plans, we are also expecting a fast-food restaurant and an auto repair center to eventually be announced for the center.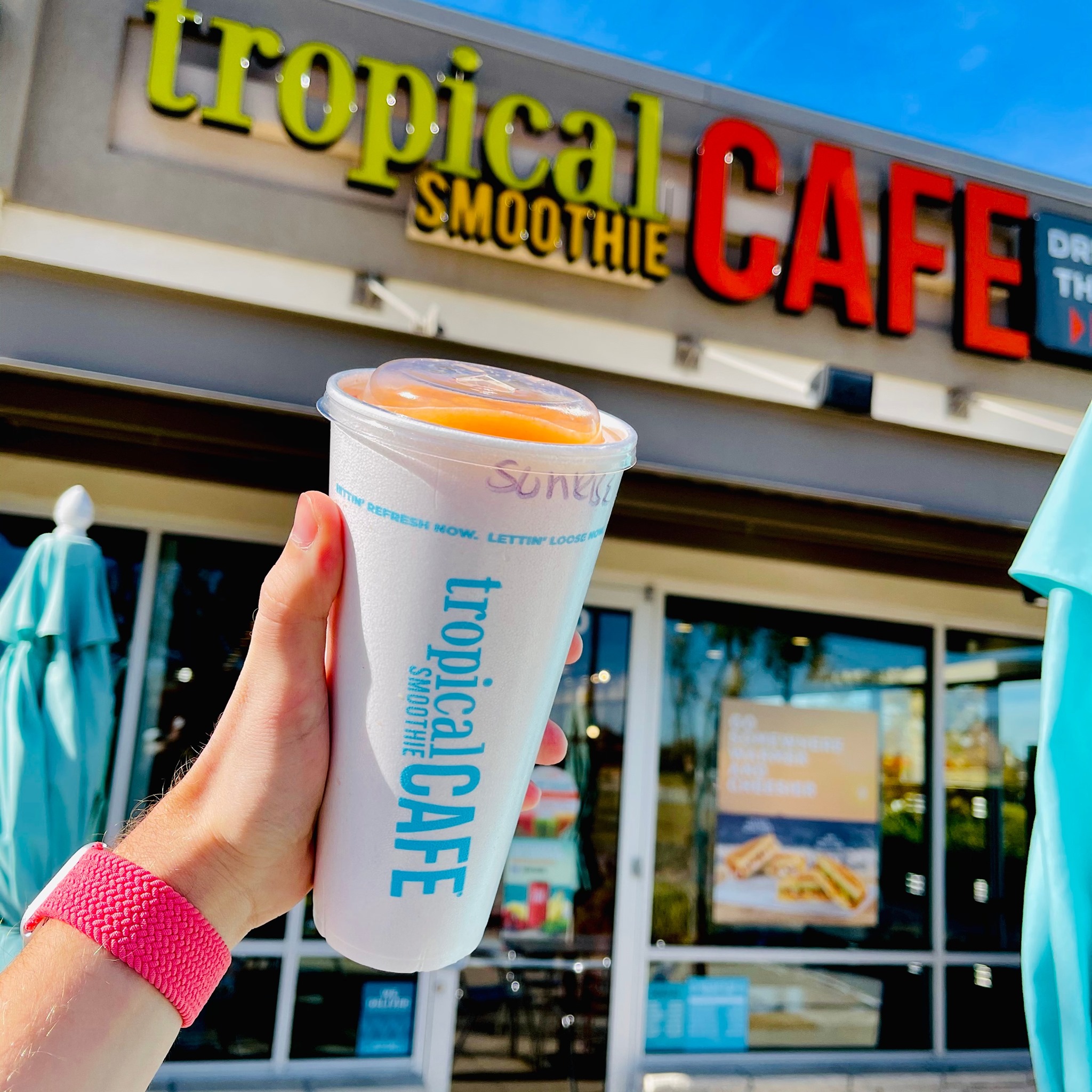 The Tropical Smoothie Cafe brand is known for smoothies as well as healthy sandwiches and bowls. This is the second new Tropical Smoothie in the works for Loudoun County. Back in December, we told you about one coming this spring to the Sugarland Crossing shopping center in Sterling. That location has the sign up and is actively hiring staff. The Brambleton location hopes to open this summer.
(Image at top: Tropical Smoothie/Stan Hester)