Sullivan's Cove, the new restaurant and bar, has officially opened its doors at One Loudoun.
The restaurant, which is in the former World of Beer spot next to the Barnes & Noble bookstore, has gotten a new sign, a new menu, and new decor inside.
The Burn first told you about Sullivan's Cove back in October. When the owners parted way with the World of Beer brand, the restaurant became the Jefferson Ale House. But they really wanted to focus on their upgraded food menu, thus the transition to Sullivan's Cove.
Sullivan's Cove launched their new menu in the past week or so, and the sign went up on the facade of the building just today.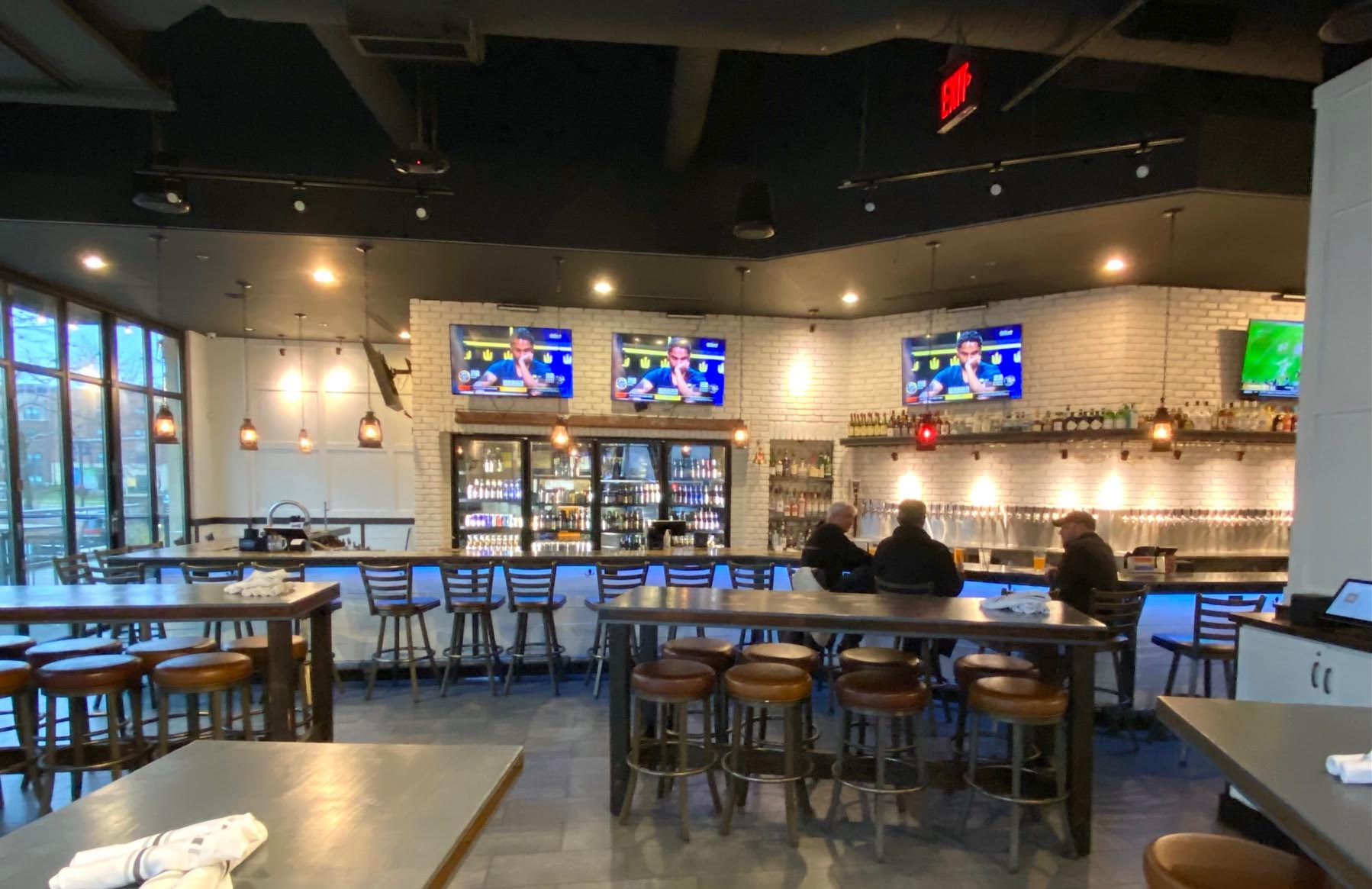 Inside, they've gone with a lighter color scheme, added lantern lights over the bar, tweaked the woodworking and painted the tables. In the coming months, they plan to get new bar-height chairs and will add garage-style doors that open to the outside patio.
One thing they they have definitely maintained is the popular 55-tap draft beer system.
The first Sullivan's Cove opened in Severna Park, Maryland in 2019. This is the second location for the brand.