There's a new bridge and roadway crossing over the Dulles Greenway. The bridge is located in Ashburn. It opened to vehicles along with last week's opening of the Ashburn Metro station and the arrival of Silver Line service to Loudoun.
Residents who spend time in and around the Loudoun Station development have probably seen the bridge that spans the Greenway.
The name of the road that crosses the bridge is Metro Center Drive. But driving across the highway on it was previously verboten and large cement barriers kept it blocked off to traffic.
But now the barriers are gone. Metro Center Drive runs from Shellhorn Road on the east side of the Loudoun Station development, crosses the Greenway and (currently) ends in a round-about at Moorefield Boulevard on the west side of the highway.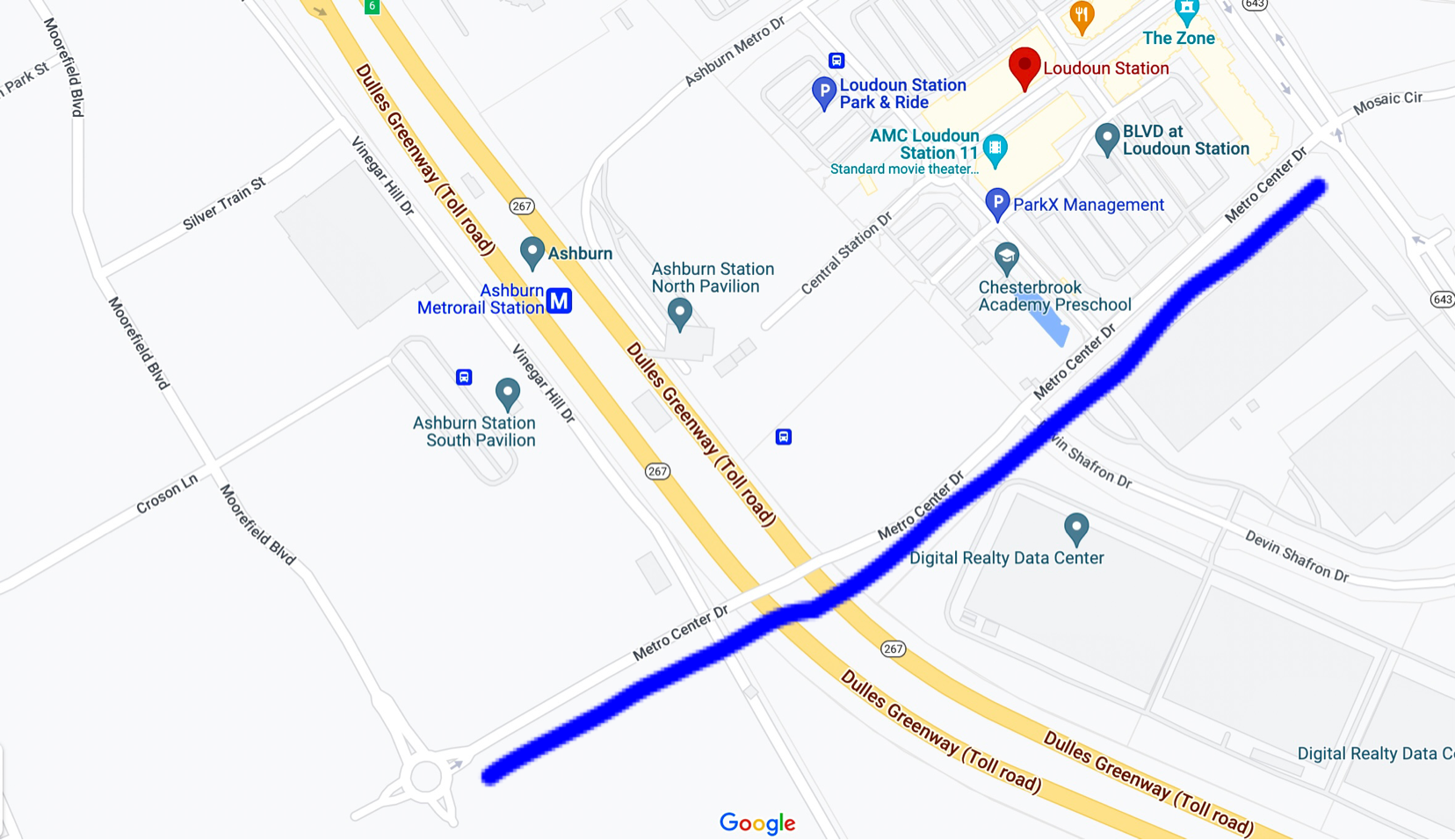 One of the exits from the roundabout leads to the Metro parking garage and the Kiss-and-Ride drop-off lane. The other two exits dead end immediately.
Eventually, when the empty land around Ashburn Station is built up with residences and commercial properties, the bridge, the round-about and these roads will be busy with people coming and going to the Metro. But right now, it's all pretty quiet.
On a related note, we have heard several Metro commuters expressing confusion about how to get to the new station and where to park.
It appears the parking garage on the west side is a little closer to station compared to the one on the east side (the Loudoun Station side, by Señor Tequilas and the AMC movie theater).
The best bet is to go explore the area in advance. Learn where the bridge is, and where the parking garages and new roads are so when you're in a rush sometime, it won't be a problem. That's what The Burn did today and now we realize how simple it is.