Regular readers may recall a few weeks back that we told you about the new mascot for the Loudoun United soccer team. The team was holding a contest and fans could help name the winged pony.
Well, the winning name was — wait for it — Winger and now the little fellow is getting his own trading card that will be given out to fans at the home match on Saturday, May 6.
The name Winger was chosen for two obvious reasons. First, the pony sports tiny wings on its back in a nod to the winged horse Pegasus that figures prominently in the Loudoun United logo.
Second, a winger is a position on a soccer team. "Wingers are positioned on the left or right "wing" of the soccer field, operating along the sidelines throughout the game, predominantly in an attacking capacity," reads one online soccer site.
Winger will be at most Loudoun United home games at Segra Field this season where guests can see him and meet him.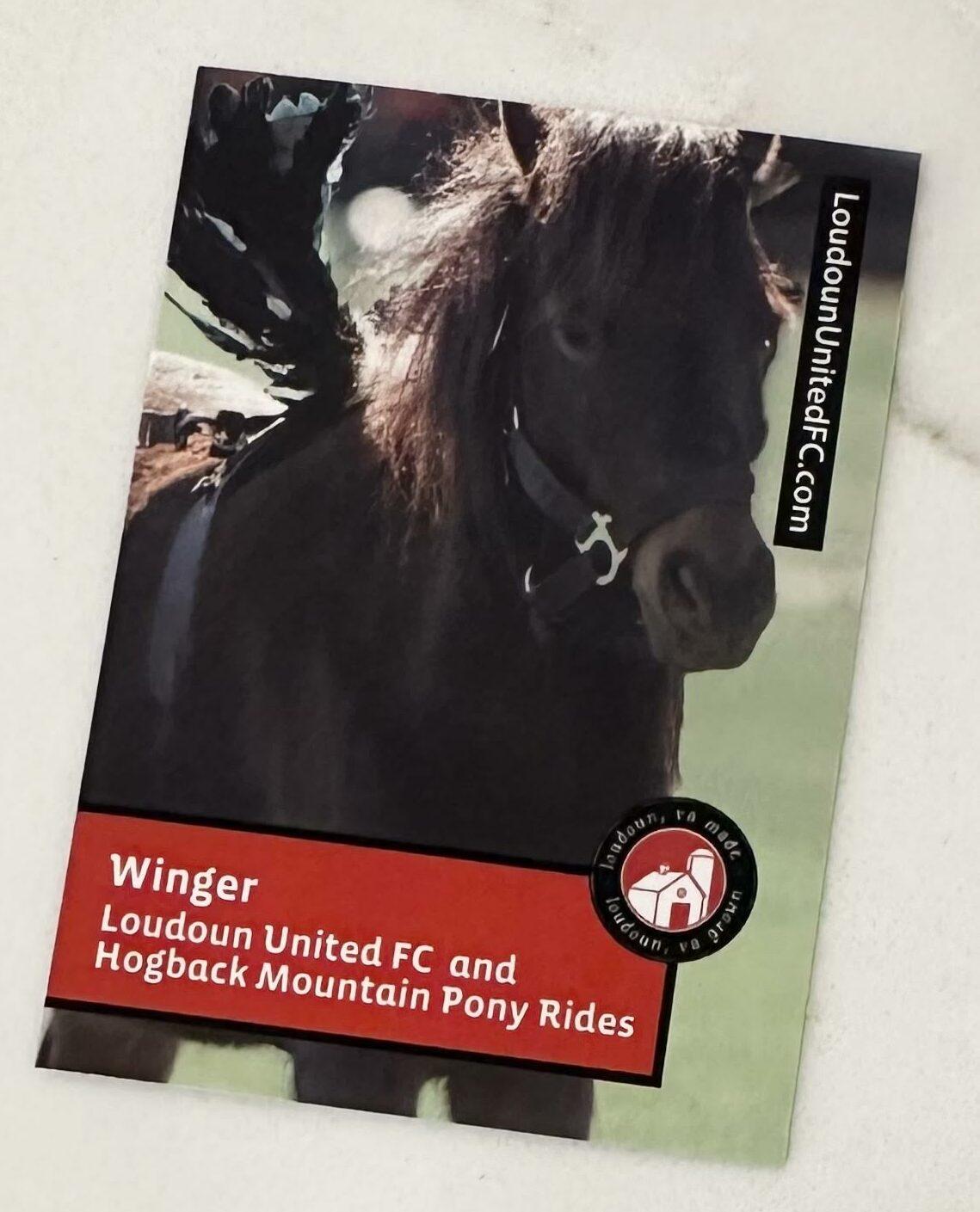 The new trading card is a special release from the Farmer Trading Card series produced by the Loudoun County Department of Economic Development. The cards promote local farming and things that are "Loudoun Made, Loudoun Grown."
And that's fitting because when Winger isn't attending a match at Segra Field, he can be found at his home at Hogback Mountain Pony Rides in Leesburg — a horse farm of sorts.