The new Shake & Bops Botanical Cafe officially opens its doors bright and early tomorrow morning — Wednesday, November 15. The unique new coffeehouse is located in downtown Leesburg.
The Burn gave you a first look inside the shop last week. At the time, they were close to opening, but hadn't settled on the day. Now, they have.
The cafe is tucked away at 19 Wirt Street, just off busy Loudoun Street.
Besides a nice list of coffee and tea drinks, the cafe is also filled with houseplants of every shape and size — and all the greenery is for sale.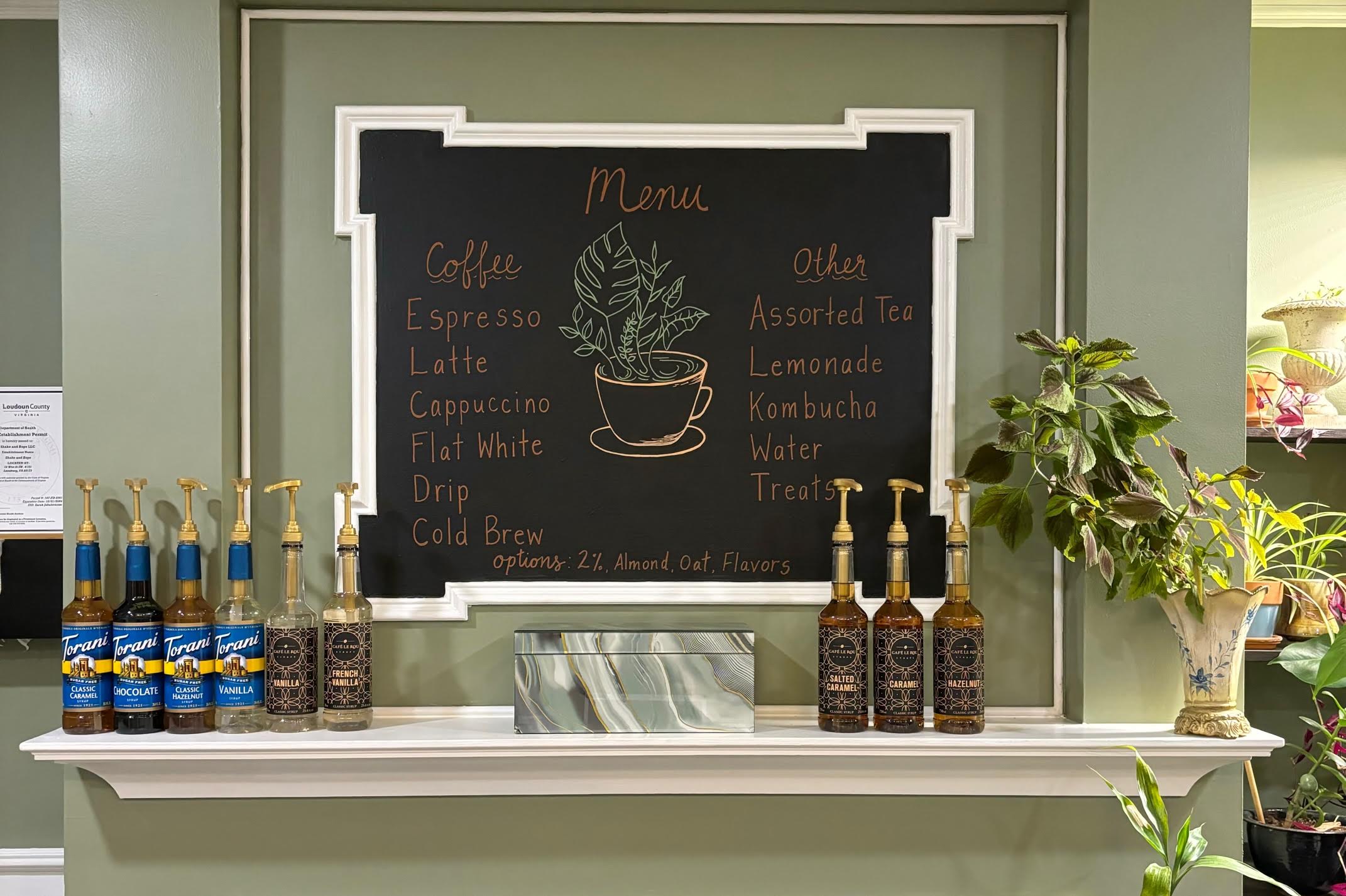 The owners added this whimsical element because of their own love of plants.
To start, the new shop will be open Monday through Friday each week, from 6 a.m. to 1 p.m.