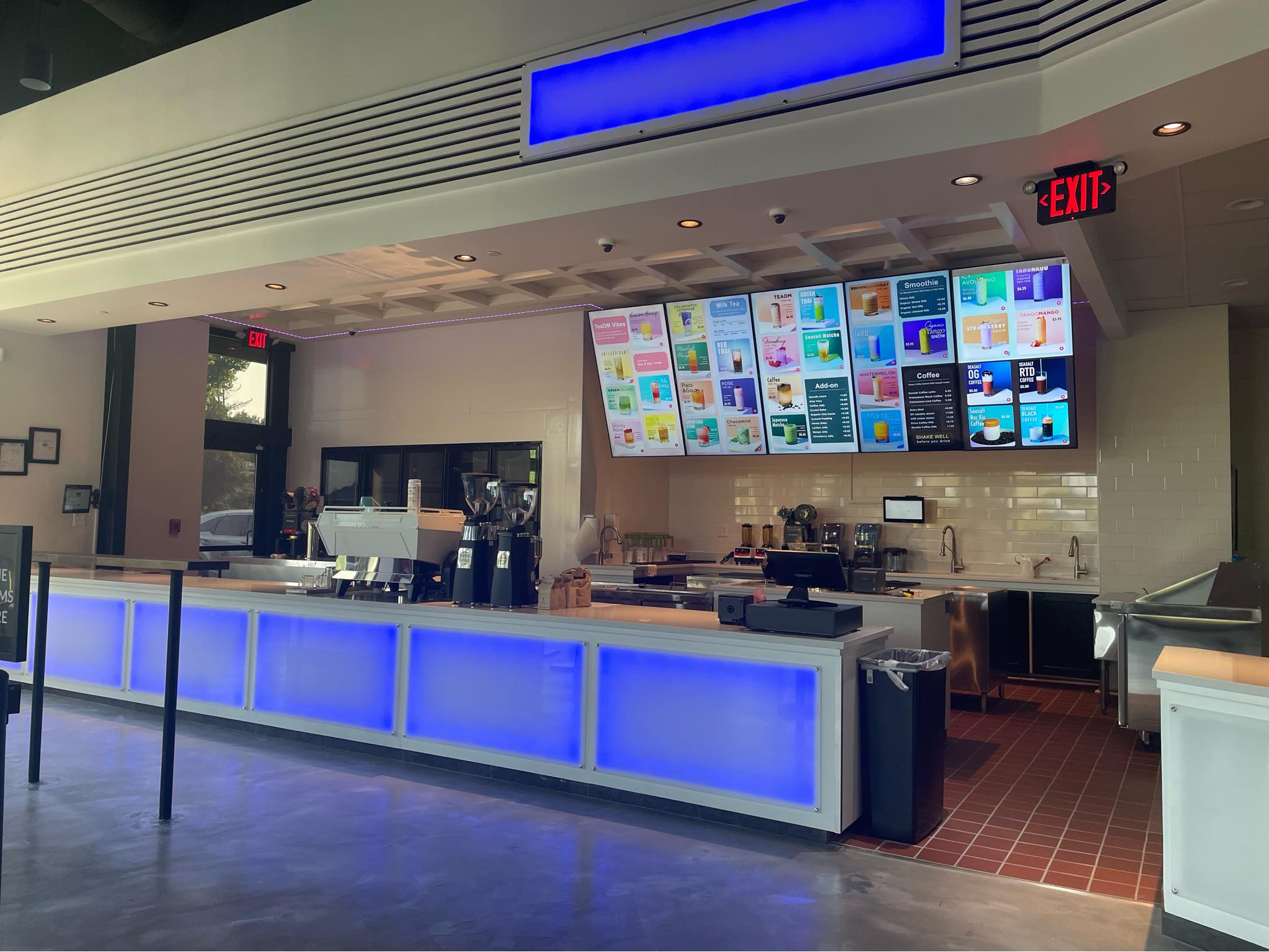 An interesting new eatery and cafe makes its debut in Loudoun County next week. The new TeaDM Street Food Corner will start holding a soft opening on Monday, June 6 — and we've got a sneak peek inside.
TeaDM is opening in the Shoppes at Potomac Corner plaza in Sterling. That's at the corner of Route 7 and Potomac View Road — in the same center as the SouvlakiBar Greek restaurant and the new Kohler showroom.
TeaDM is a play on the term EDM, which stands for "electronic dance music." At TeaDM, you will indeed find EDM music, but you will also find bubble teas, smoothies, and coffees. We've shared a first look at the beverage menu below.
There will also be a food purveyor inside TeaDM that will go by the name BonMe, a play on the popular Vietnamese bánh mì sandwich. They will offer a menu of Asian small plates such as pho and noodle vermicelli with grilled beef. And they will definitely have bánh mì sandwiches.
The Burn first reported the news about TeaDM almost a year ago. Now, at long last, Monday is the soft opening for TeaDM. This is a chance for the staff to make sure all their systems are working properly and get a little extra practice. The grand opening is scheduled for June 18.