Pizza lovers in Sterling now have a new option to get a pizza pie. Marco's Pizza officially opened its doors earlier this month, making it the third location for the brand in Loudoun County.
As The Burn reported back in April, Marco's has taken a spot in the Shoppes at Potomac Corner retail plaza just off Route 7. It's at the intersection with Potomac View Road.
Marco's specializes in carryout and delivery. While some locations have a dining rooms, the space in Sterling does not.
If you're not familiar with the menu, it has pizzas obviously, but also pizza bowls, salads, sub sandwiches, "cheezybread" and more. Here's a link to the full Marco's menu.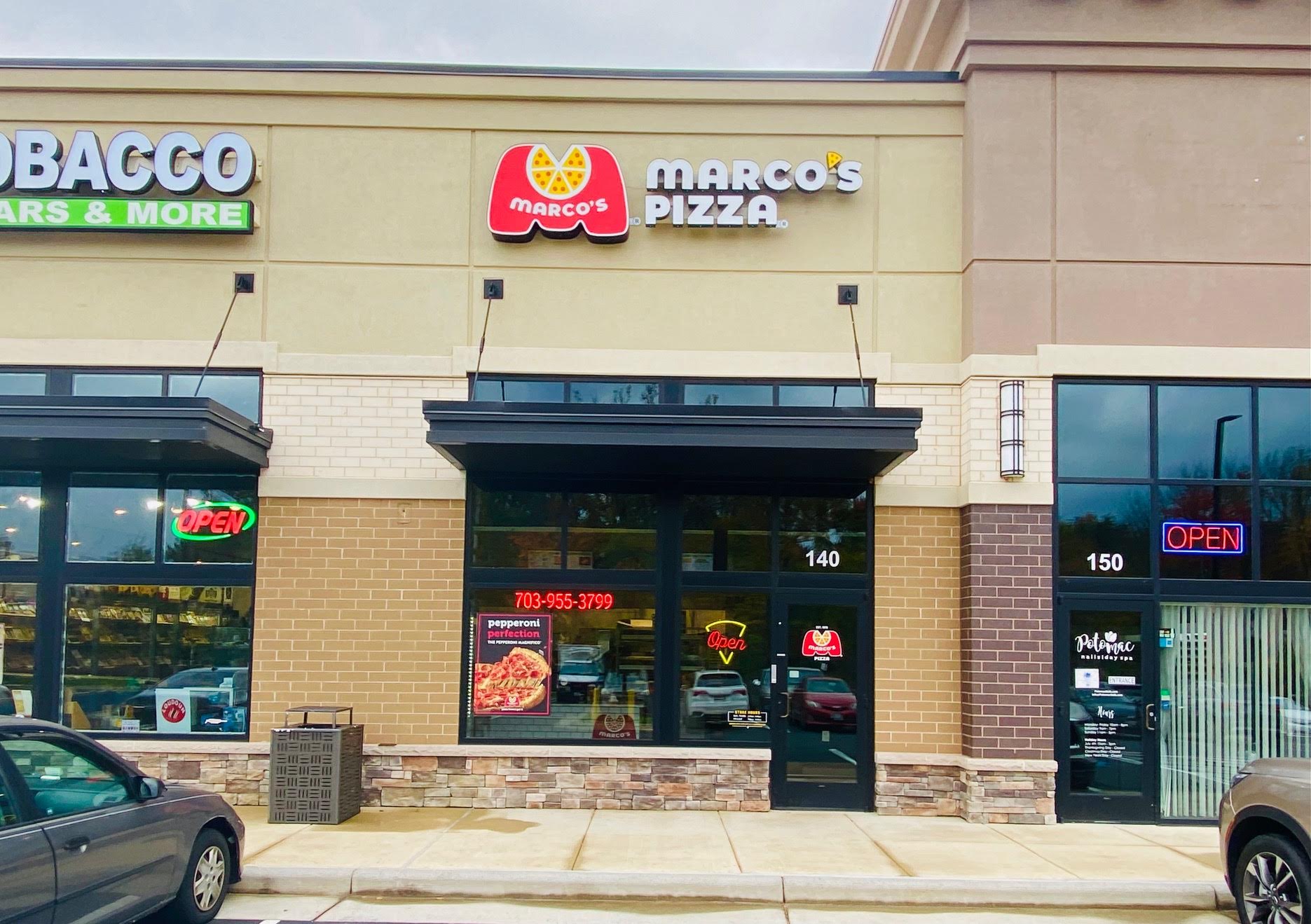 The Marco's brand was launched in Ohio in 1978 and has more than a thousand locations in the U.S. and abroad. In Loudoun County, there are Marco's Pizza locations in the Chantilly/South Riding area and in Ashburn.
Marco's has joined two other new restaurants to recently open in the Shoppes at Potomac Corner plaza. TeaDM Street Food Corner and YamaChen's Sushi House both opened earlier this year.
(Image at top: Marco's Pizza)