The new Sephora store at One Loudoun in Ashburn officially opened its doors to customers Friday morning, September 9. A ribbon cutting ceremony was planned for 4 p.m. Friday afternoon.
Back in February, The Burn was the first news outlet to break the news about Sephora opening in the popular lifestyle center. It turns out that Sephora was ushering in a wave of long-awaited new retail at One Loudoun.
Since then, word has come that Lululemon, Warby Parker, and Madison Reed are all headed to the same block as Sephora.
Other new businesses there include a Sweetgreen restaurant, a South Block smoothie shop and a LaserAway clinic. Rumors about other possible retailers continue to swirl.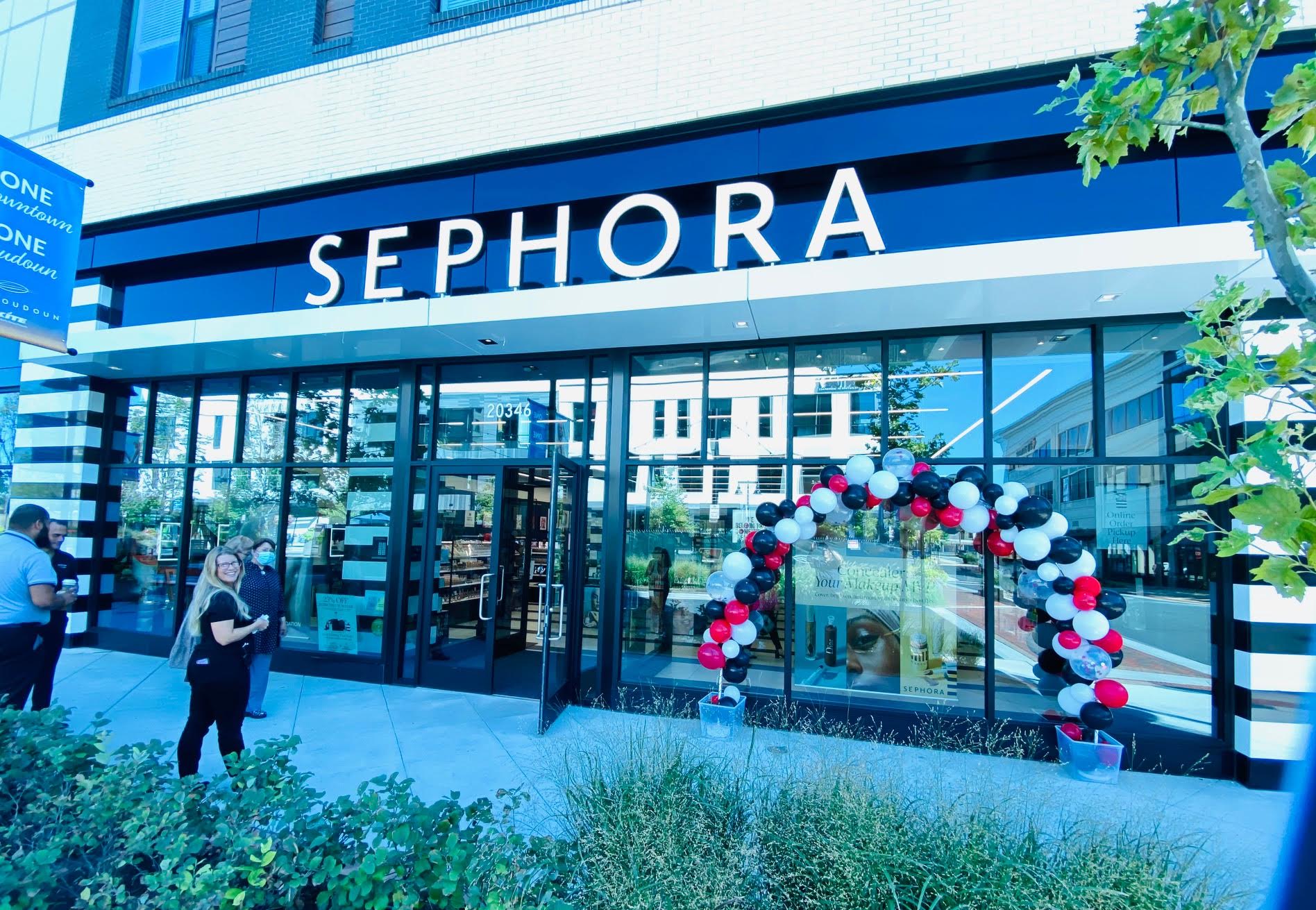 By mid-morning Friday, eager customers were already filling the aisles at the Sephora shop, a national cosmetics and beauty products retailer. An arch of balloons outside the store lent a festive feel to the first day.